The following relate to urban development and urban design in general, specific projects, and sun/shade issues. They were derived from our twitter feed@SunPosition
Is this why glass shatters and falls from high-rises? >>>
Shadow Conditions That Increase the Amount of Thermal Stress on Glass | AAMA



















SCHAUMBURG, IL - In the June 2013 publication of Glass Canada, Margaret Webb, Executive Director of the Insulating Glass Manufacturers Alliance (IGMA), gave an overview of a technical services bulletin developed by IGMA to assist the industry in providing a proper technical understanding for thermal stress. The bulletin, TB 1300-13, is titled "Guidelines for Thermal Stress Considerations."…

One of the most common examples of thermal stress breakage can occur from conditions arising from a clear cold winter night when the glass cools to an ambient condition over night and then in the morning or when the glass is exposed to solar exposure with shading conditions that allow portions of the glass to stay cold while other portions of the glass are being heated by the solar exposure. The heated areas of the glass tend to expand being forced into a state of compression, while the cool zones that are encapsulated by the framing system and/or shaded area are forced into a state of tension…

Experience and examination of fracture origins has verified that the conditions described can and will occur from thermally induced glass fracture and can occur in summer or winter conditions. This is because the thermal gradient between the heated area of the glass and cooler edges is the critical condition to evaluate.
The shadowing of the glass enhances the thermal stress issue and certain types of shadows have more of an impact than others. The shadows that cast an angular shadow or a "V" shape on the glass have been demonstrated to develop larger thermal stresses that linear shadows…

These guidelines were developed from the collective experiences of insulating glass manufacturers, glass and glazing material suppliers, contract glaziers, design engineers, industry consultants and persons experienced in successful IG manufacturing. The document reflects existing technology and will be subject to periodic review and change when new technologies become available as is the normal process in IGMA.

TB 1300-13 contains various sections to cover the importance of thermal stress conditions. The shadow portion is just one of the many issues that interest the architect, designer, glass fabricator, glazing contractor and others relative to the subject…
more - http://t.co/NVNl29GF9J
---
To think our first shadow studies were drawn by hand using a protractor and scale rulers.
---
Future wind turbines will have to prove flicker won't impact neighbours | Wicked Local Orleans
KINGSTON, MA – Any developer hoping to install utility-size wind turbines in Kingston will have to wait until after April 15, 2016.
And, with any proposal, the developer will have to prove that the shadow flicker from that turbine won't affect neighboring households…
more - http://t.co/iD88EfO2Ji
---
Rize Kingsway development proposal updated | Vancity Buzz
VANCOUVER, BC - Yesterday evening, Rize Alliance hosted a City-managed open house at St. Patrick's Church on Main Street to provide more detailed information about their proposed project for Kingsway and Broadway.
This provided an opportunity for the community to see the revised development permit application and provide input on the character and public realm evolution.
The Development Permit application conforms to the height, use and density as approved (in principle) by Council in April 2012 and has been evolved based on community and Council input.
The proposed project is now separated into five distinct blocks that each reflect and enhance the character of the street on which each fronts (Broadway, Kingsway, E 10th and Watson). The tower height is as approved by Council, while the other four blocks have been reduced in height to improve shadow impact and the pedestrian experience on adjacent streets and sidewalks…
more - http://t.co/jwEEHs5wLs
---
Etobicoke waterfront in the midst of an evolution | via @pressly
ETOBICOKE, ON - It's an early-spring afternoon and the city's west-end waterfront is alive with activity.
As the sun shines over Lake Ontario's Humber Bay on this blue-sky day, a steady stream of cyclists, joggers and people walking dogs flows along the shoreline trail with looming views of the Toronto skyline.
Steps north of the lake, on a swath of land leading west from Park Lawn Ave., and sandwiched between Lake Shore Blvd. and Marine Parade Dr. — formerly the site of the infamous "motel strip" — it's a considerably less serene scene: bulldozers, cranes, dump trucks and plenty of workers in helmets are working to transform this barren stretch into the newest addition to the Humber Bay Shores neighbourhood.
When the area reaches full build-out over the next decade, it will encompass a wide assortment of new condos, thousands of residents and a variety of shops, services, eateries and community amenities — including the Toronto and Region Conservation Authority's Humber Bay Park.
"It's going to be beautiful," predicts Henry Strasser, a principal with Phantom Developments, which is developing Jade Waterfront Condos, a 41-storey, 381-unit project currently under construction in the area that's been designed with extra-large balconies to showcase waterfront views. "It'll end up being a little city all its own. In a few years it will be one of Toronto's top trendy communities."
Condos are nothing new along the Etobicoke waterfront. Just east of the construction zone stands the landmark Palace Pier, one of Toronto's first condo projects. And over the last decade, the area west of Palace Pier and Humber Bay Park has seen the rise of developments Marina Del Rey and Grand Harbour.
But the condos being built — in accordance with the City of Toronto's Humber Bay Shores master plan — will deliver the population needed to sustain the shops, services and amenities that will accompany the condos. "You need that critical mass to support successful retail development," notes David George, president of Monarch Communities, which has completed four buildings with another two underway and several more on the horizon…
more - http://t.co/P7hTQOaqcX
---
New Yorkers Protest Long Shadows Cast By New Skyscrapers | OPB News
The shadow of One57 looms large over Central Park in New York City.
NEW YORK, NY - Skyscrapers are a hallmark of large cities. Modern engineering makes it possible to erect something as tall as the Empire State Building on a very small footprint. Although developers love them, in New York — the city of skyscrapers — residents have been upset at the shadows these buildings cast over public spaces like Central Park.
Warren St. John first noticed the shadows when he took his daughter to a playground near Central Park's southern border on sunny, blue-skied fall day. All of a sudden, though, it became chilly. He remembers the parents zipped up their kid's jackets and hurried off. He looked up, "and that's when I realized the sun was behind this new building I'd never paid much attention to," St. John says. "But what really got me was that about six months later, I was at a playground a mile north of here and the exact same thing happened. I looked up, and it was the same building."
On a recent afternoon, St. John again gets caught in the chill in the shadow of another tall, thin building still under construction. It's One 57, the tallest building south of the park. But, he says "it will soon be dwarfed by another building, 30 percent taller." As the sun goes behind the tower, St. John notes, "it's a little chillier."
At a community meeting held to address the rise of super towers and the reach of their shadows into the park, City Councilman Corey Johnson said that most of these apartments "are being sold to foreign investors, who have tens, if not hundreds of millions of dollars, who are not making this their primary home."
Extell Development, the developer of One57, braved the hostile audience at the community meeting.
"The shadows cast by tall, slender buildings, which is what most of the buildings going up are, are very brief, maybe they're 10 minutes in any one place and cause no negative effect on the flora or fauna of the park," said Gary Barnett, president of Extell Development. What's more, Barnett says, the buildings are creating many permanent jobs in retail, hospitality and construction. "And these are not minimum wage jobs," Barnett says. "Many of the union construction jobs compensate between $100,000 and $200,000 a year. Upon salaries like this our fellow New Yorkers can build a better life."
St. John responds that each of these buildings might have 100 apartments, but 40 million people use the park. To wit, in the shadow of One 57, he points to a row of empty benches in the shade. "Nobody is sitting on these benches, but over there where the sun is, people are sitting," he says. "They're having a snack."
Moving on to another area of Central Park, older buildings throw shorter shadows right next an open area filled with constant sunlight. He points to buds on the trees in the sunlit area, "but if you look just to the trees beyond them, there are no buds on those trees because that is where the shadows begin to fall from these buildings."
If it was just that one building, St. John says, you could kind of shrug it off. But he ticks off six or seven buildings that are going up right in this area. Central Park is landmarked and protected from development, but there is nothing to protect it from shadows from buildings outside the park.
Michael Van Valkenburgh is a landscape architect who designed the tiny teardrop park near the World Trade Center. Surrounded by tall buildings, he wondered, would there be enough sunlight for a lawn? "Sunlight is the joy of what a park is," he says.
Experts analyzed how much sunlight would be necessary, and one of the architects actually lowered a part of a building under construction "so enough sunlight came in," Van Valkenburgh says. "But everything was within inches of not working."
As to whether the shadows will stress trees and plants, he says, they will probably die slowly — over five years. " 'Oh, why are the trees dying?' " he predicts people will say. " 'It must be related to global warming.' "
Van Valkenburgh believes there should be rules in New York about the right to sunlight in public spaces as there are in the zoning laws of some other communities.
As for St. John, he's peeved that there was never any public debate about the super towers. They just happened. "Maybe at the end of that public debate the public consensus might have been the economic activity generated by these buildings makes it worth it, but we just never had the debate," St. John says.
And at least for these buildings it's probably too late.
link to story - http://t.co/36CfthXIqT
---
Proud to have been involved in Aura project with Canderel and Graziani + Corraza. Tallest residential bldg in Canada. @AuraCondominium >>>
RT @AuraCondominium: We're "expanding [Torontonian's] sense of the city and the downtown core," says our architect Barry Graziani: | Toronto Star
TORONTO, ON - "It reorients you," says Barry Graziani, architect of Canada's largest condo Aura, left. Graziani and Julie Robinson, senior project manager for Canderel Residential, have helped the builder revive a stretch of stagnant Yonge St. with its mixed-use projects Aura, YC Condos and Residences of College Park.
Aura is changing the way we view our city."
The 78-storey mega-tower, nearing completion on the northwest corner of Yonge and Gerrard Sts., has fast become one of Toronto most recognizable landmarks…
more - http://ow.ly/waiR3
---
A variety of high-rise living styles in Barrie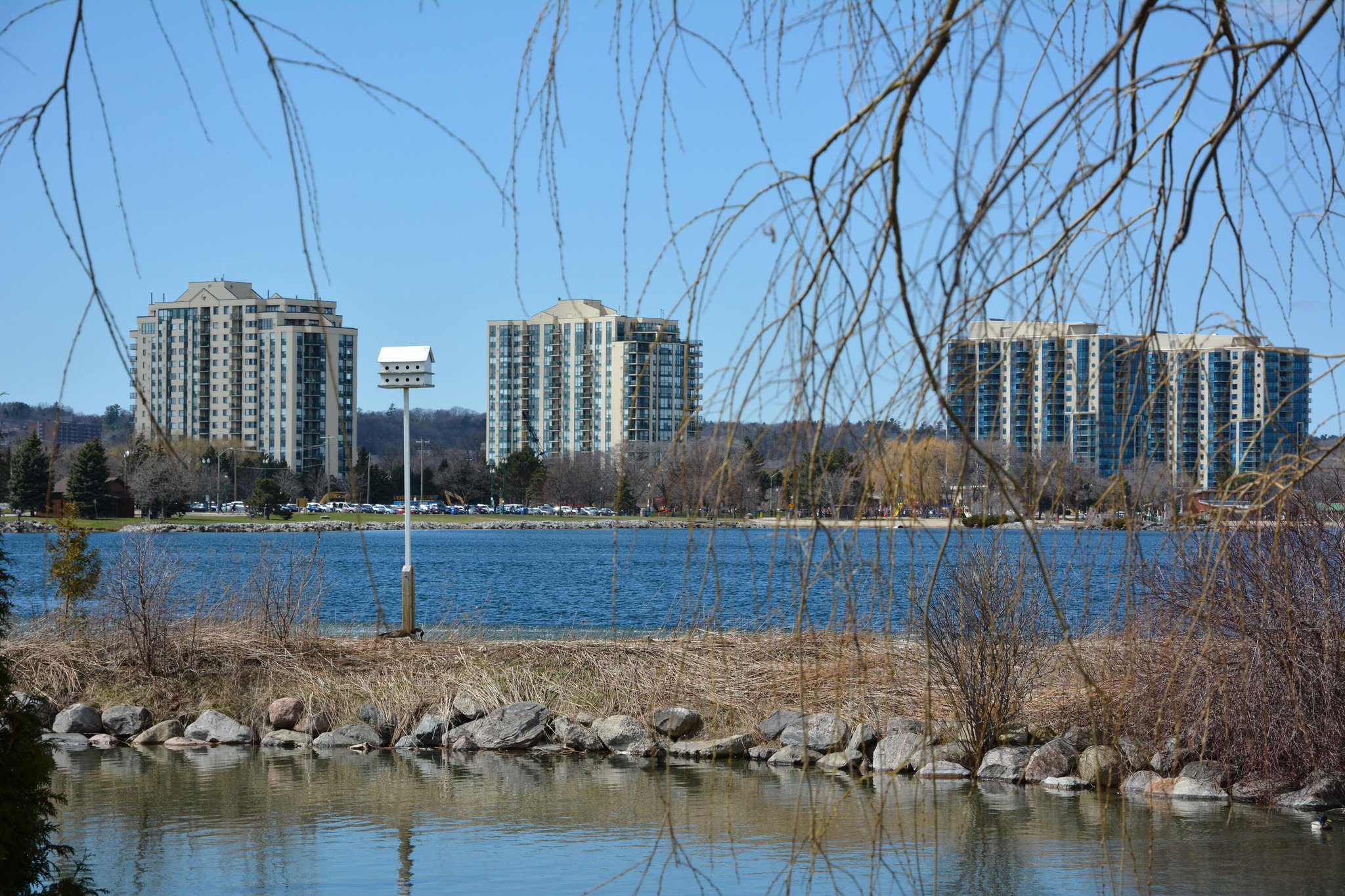 photo - https://pbs.twimg.com/media/BmQpjaSIUAA_BYT.jpg:large
---
But the proposed building is "north of McKague's home"?? >>>
Building casts shadow on plans for solar home | The StarPhoenix
SASKATOON, SK - Meredith McKague was hoping to build a passive solar home in the 600 block of Eighth Avenue North, where she is photographed Monday, April 21, 2014, but a condo building scheduled to be built on the open lot at the corner of Eighth Avenue and Queen will be too tall to allow for the project.
Despite changes to plans for a nearby building, a City Park resident believes her hopes of building a solar home have been thwarted.
Meredith McKague appeared before city council this month to lobby for protected solar access after she abandoned plans to build a passive solar home because a building planned for the former site of the Silverwood Home and Bethany Home on Queen Street would block the sun during the crucial winter months…
more - http://t.co/POFuAuvEQV
---
Cheers, Ralph