The following relate to urban development and urban design in general, and to specific projects with sun/shade issues in particular. They were derived from our twitter feed @SunPosition
Check out our weekly news summary "Sun, Shadow & Urban Development" at http://t.co/BJaVJa01AJ
---
RT scenesfromnyc @postcardsfromny: Good morning, New York City!
soure: https://twitter.com/postcardsfromny/status/552170122157498369
---
Mexican Museum project clears shadow hurdle | via @apollo_lv
RIGA, LATVIA - A slightly scaled-down proposal to house the Mexican Museum in a high-rise condominium building downtown cleared a major hurdle Thursday, but project opponents said their concerns about shadows means the battle isn't over.
The Planning and Recreation and Park commissions agreed to exempt the construction of 47-story tower next to the 10-story Aronson building at Third and Mission streets from a city law limiting shadows…
source: http://t.co/Sfx2YOzGpz
---
Residents battle shadow flicker | Huron Daily Tribune
HURON COUNTY, MI - They've seen the light, and the shadows.
It happens when the sun hovers low, casting rays toward wind turbine blades.
Then, a phenomenon called shadow flicker: churning blades slice the sunlight, creating shadows that fall on landscape and houses.
It's an unwelcoming scene for at least two Huron County residents who say they don't have turbines on their property, but do have the strobe-like interruptions from shadow flicker…
source: https://t.co/Aev4d5jHSO
---
Berkeley residents denounce downtown high-rise plan | via @CCTimes
BERKELEY, CA - The Residences at Berkeley Plaza, an 18-story mixed-use complex proposed next to the Hotel Shattuck Plaza and near the downtown Berkeley BART station, was bashed by residents at a Zoning Adjustment Board meeting last week as a monstrosity that will forever alter the city's character while offering the community little of lasting value.
"Monster building," "sore thumb," "white elephant," "long-term degradation," "juggernaut of development," "shadow over Berkeley" were some of the terms and images evoked by the more than 20 speakers at a Zoning Adjustment Board meeting on Jan. 8…
source: http://t.co/e5nmsD3zST
---
RT Babak Eslahjou @babak_CORE: My north facing office is getting sunshine due to reflection off of new condo. A nice twist for shadow studies!!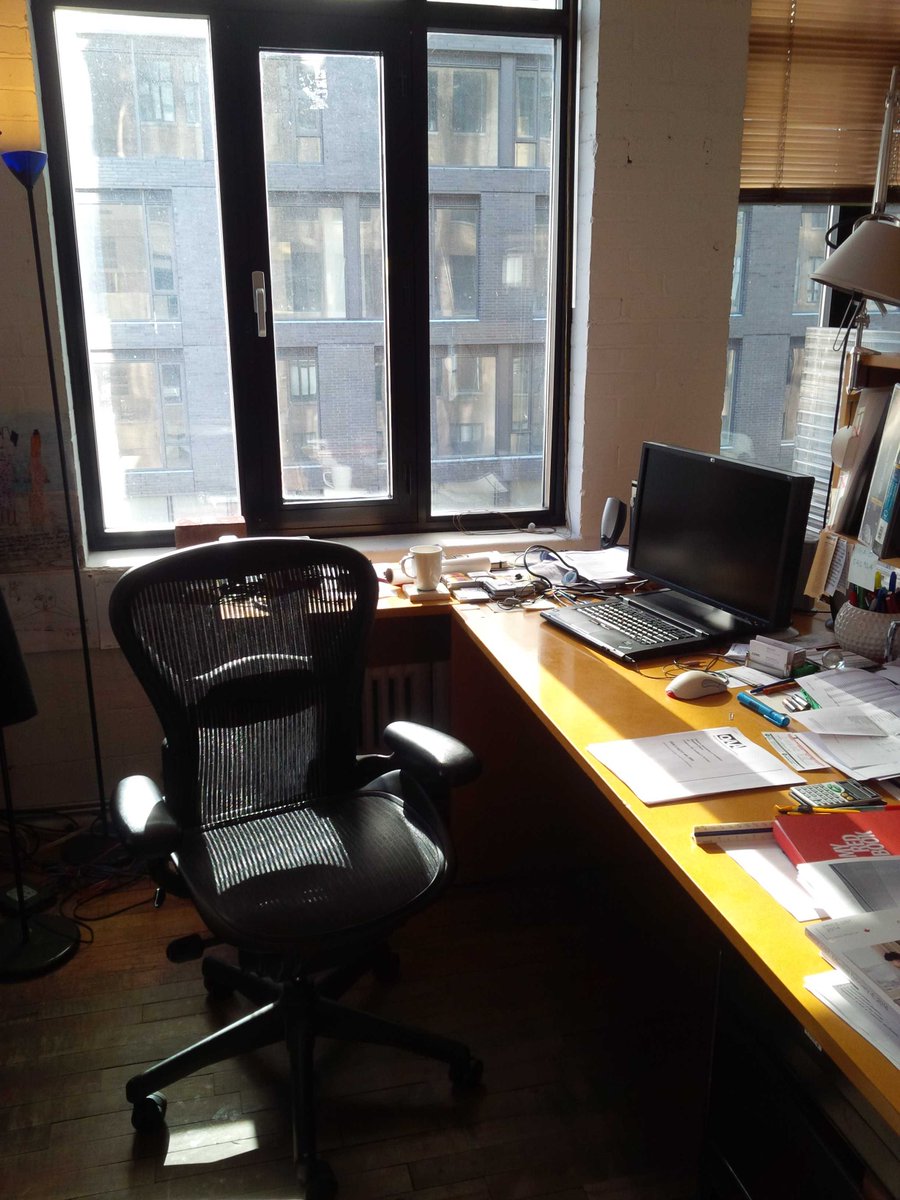 source: https://twitter.com/babak_CORE/status/529306456265609219
---
SF Parks Commission Squashes Building That Would Shadow SoMa Park | San Francisco Gate
SAN FRANCISCO, CA - The San Francisco Recreation and Park Commission has rejected a condominium project that would cast a shadow on a SoMa park — the first time ever the body has voted down a proposal based on the 1984 Proposition K Sunlight Ordinance.
The commission voted 5-0 to turn down 190 Russ St., a proposed six-story, 10-unit development on the corner of Folsom Street. The vote followed two hours of testimony from residents who said the building's shadow would have an adverse impact on Victoria Manalo Draves Park, South of Market's only multipurpose public park.
While the building would increase shadow by only 0.07 percent a year, commissioners said the location of the shadow — the basketball court and a grassy knoll — would blot out sunlight for 42 minutes on summer evenings when the park is at its busiest.
"The community has put an exclamation point on the value of that sunlight," said Commissioner Allan Low. "This is not just significant adverse impact on the park, it would be a significant adverse impact on the community that uses the park."…
source: http://www.sfgate.com/bayarea/article/SF-parks-commission-squashes-building-that-would-6021079.php
---
RT jennifer keesmaat @jen_keesmaat: *Small floor plates* for tall bldings lessen shadow, wind and skyview impacts. In @CityPlanTO we push for this.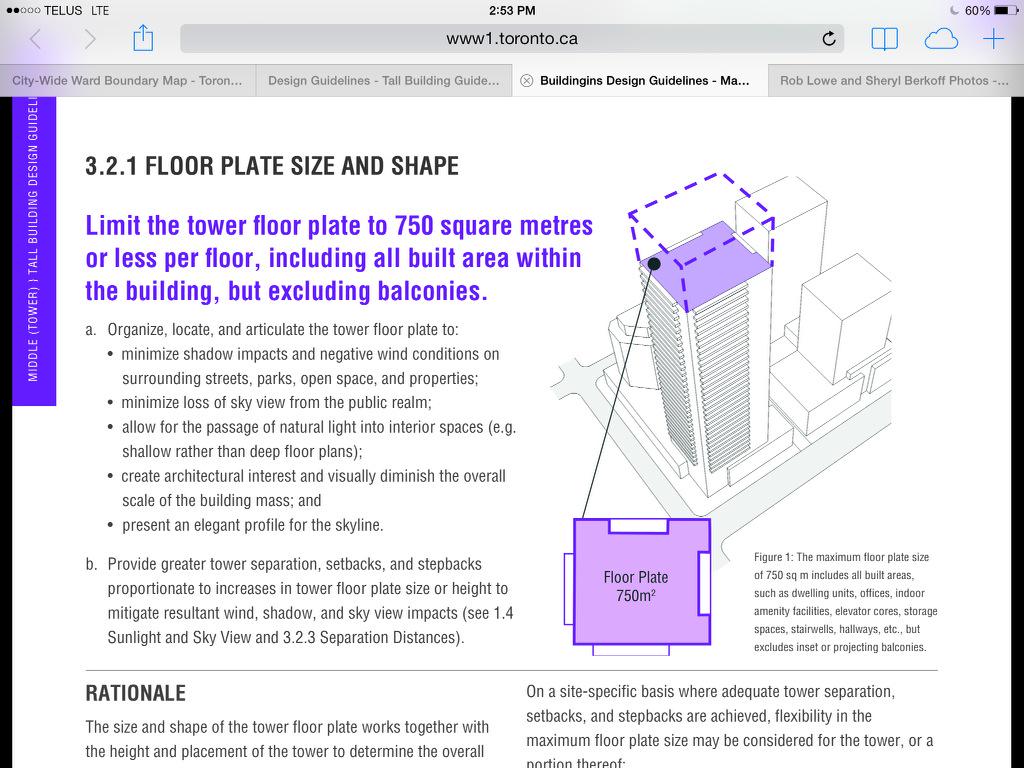 Source: https://twitter.com/jen_keesmaat/status/556189104527122432
---
RT James Parakh, OAA @JamesParakh: Toronto skyline's 'absolute transformation' captured by two photos taken 13 years apart
source: http://natpo.st/1ynBJbd
---
Why New York City Is Getting So Many 'Banal, Sheer Towers' | via @CurbedNY
NEW YORK, NY - The technology that allows developers to build the tall and skinny towers that are coming to dominate New York City's skyline is not new; what is new, though, is the seemingly ceaseless demand for the trophy spaces housed in these towers…
The Guardian reflects on skyscraper building practices in New York City throughout time, and how they have determined the sincerity of the skyline. (They, as a British publication, only mildly rub in that planning officials in London negotiate the size and shape of every building with developers.)…
Here are some excerpts related to shadowing from The Guardian's takedown of egotism in construction…
In 2013, Warren St John, a writer who lives near Central Park, began campaigning for a moratorium on new skyscrapers immediately south of the park; his concern was that playgrounds and ballfields would increasingly be in shadow…
The city was overtaken by banal, sheer towers set in plazas that offered very little to the public and, given the height of the new buildings, were often in shadow…
Not only are these new towers casting long shadows on Central Park; they are turning the New York skyline, for most of the 20th century a kind of ziggurat with the Empire State Building as its peak, into a jumble…
source: http://t.co/AgJfGyViHU
---
Housing loses to sunshine in a S.F. gentrification battle | via @SFGate
SAN FRANCISCO, CA - Two ideals — more housing and sunny parks — are on a collision course in a San Francisco neighborhood primed for development. The city's Recreation and Parks Commission is setting a possible precedent by blocking a small condo project that will shadow a prized outdoor parcel for nearly an hour on summer evenings.
The upshot is a win for a measure passed by voters in 1984 to protect parks against chilly shadows thrown by tall buildings. The decision will protect a basketball court and grassy hill at Victoria Manalo Draves Park at Sixth and Folsom streets.
It's a modest and notable win for the South of Market neighborhood worried about losing ground to building plans around a popular gathering spot. But it raises another issue that underscores the problem with the motherhood issue of sunlight protection.
The rejected project totaled only nine units. But two others in the works total 92 and 116 units respectively, a sizable addition to the city's costly housing market. These plans may also be stalled by the sunshine rule if a city commission decides the impacts are "substantial," a decidedly vague standard.
source: http://t.co/mTxgVNj37C
---
Last year sets global record for number of tall buildings | Construction Canada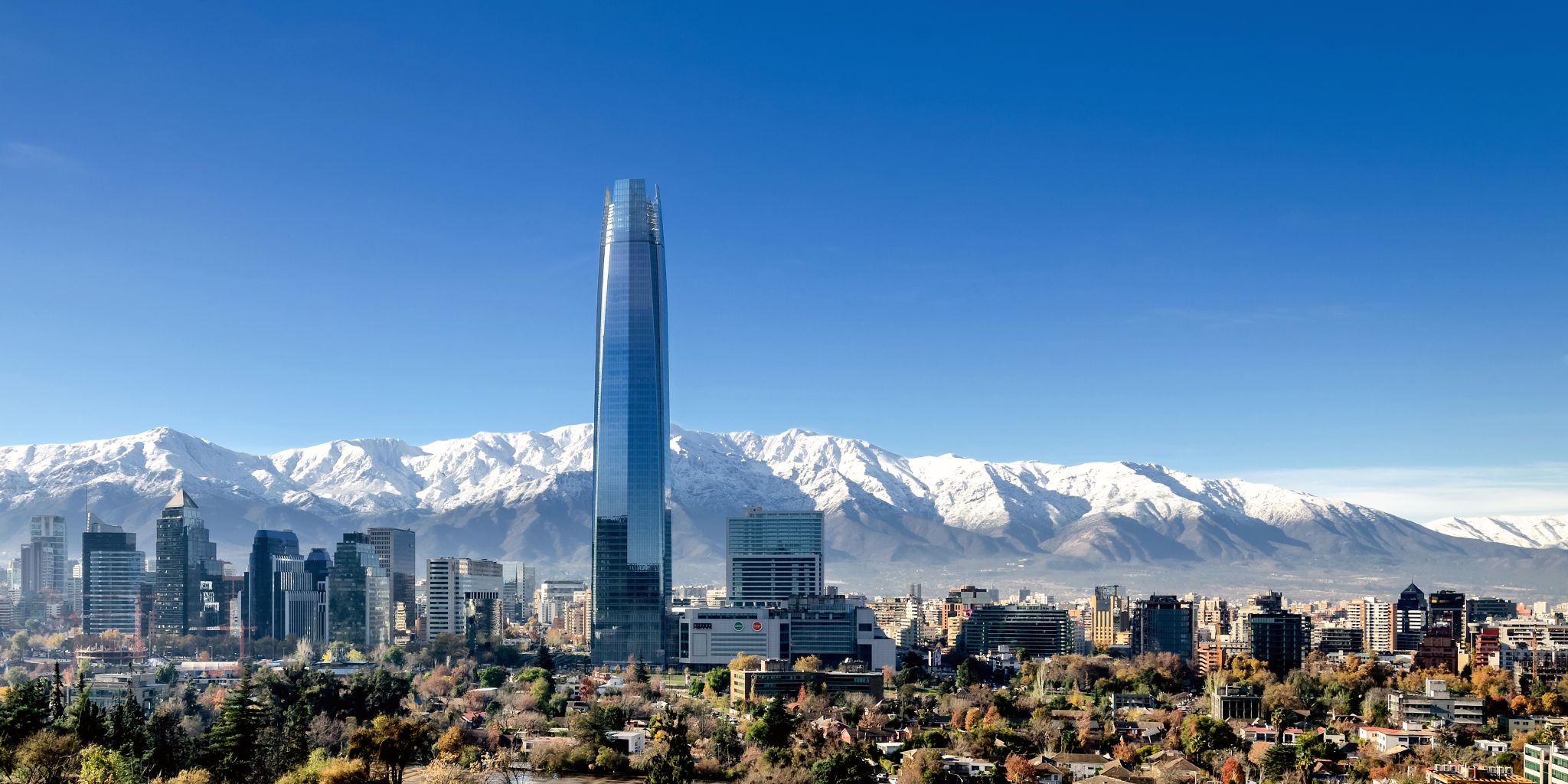 Last year marked the completion of a record number of skyscrapers around the world.
The Council on Tall Buildings and Urban Habitat (CTBUH) released its annual "Tall Buildings Data Research Report," listing 97 buildings with heights of 200 m (656 ft) or more completed in 2014, beating 2011's record of 81 buildings.
Since 2000, the number of 200 m or higher buildings has grown from 266 to 935. Out of the 97 buildings built last year, 11 were deemed 'supertalls' (buildings of 300 m [984 ft] or more), bringing the worldwide total to 85. The tallest building completed in 2014 was One World Trade Center in New York City, standing 541 m (1775 ft) high.
CTBUH said 2014 was "the tallest year ever," reporting the total height of all skyscrapers as a record 23,333 m (76,552 ft).
The report also stated 76 per cent of buildings were built in Asia, with China claiming 58. In Canada, three Toronto structures made the list:
The L Tower at 205 m (673 ft);
Aura at 272 m (892 ft); and
Ice Condos at York Centre at 202 m (664 ft)…
source: http://t.co/2L7vIYvEfx
---
Commissioners discuss possible wind moratorium in secret | via @michigansthumb
BAD AXE, MI - After meeting behind closed doors Tuesday to hear legal advice on putting a halt to wind energy development in the county for the next six months, county commissioners plan to open the discussion to the public next week…
Both Commissioners Clark Elftman and John Bodis cited open dialogue as part of the reason why they voted no on going into closed session…
Bodis, along with other residents, commissioners and an acoustics firm hired to conduct sound testing for the county, say the county's wind ordinance is deficient and should be revised. Setbacks from property, turbine noise and shadow flicker should be areas to revise, according to Bodis…
source: http://t.co/zpxcHntsUT
---
Shadow-reducing design >
MVRDV designs a tower with a twist | via @gizmag
VIENNA, AUSTRIA - MVRDV has good form for producing visually-interesting architecture (take the Glass Farm and Rotterdam Markthal, for example). The Dutch firm is set to continue this trend with a new tower in Vienna that twists dramatically, to produce an almost hourglass-like shape…
It will be located in vicinity of Vienna's historic Gasometers, and rise to a total height of 110 m (360 ft)…
MVRDV reports that the tower's twisting shape serves a definite practical purpose. Building regulations required a trapezoidal tower rising to no more than 75 m (246 ft) in height, but the firm pushed for a taller and more compact building. Apparently, the twisting form will ensure that nearby buildings won't be left in an undue amount of shadow despite the increased height.
"In exchange for these concessions in the building's volume and plan, the impact of the building's shadow on its neighbors was minimized by MVRDV," says the firm. "The solution was to parametrically shape the lower 10 floors of the building into a twist, to minimize the structure's shadow cast onto the neighboring facades to only two hours a day."
MVRDV further states that the twisting form of the tower helps to reduce the effects of severe winds common in the area, and that the design for the plaza around the tower serves like an oversized sundial, on which the shadow of the building will display the passing of time…
source: http://t.co/ftnWhhX825
---
RT jennifer keesmaat @jen_keesmaat: The Dutch figured out how to build bikeable suburbs, and it wasn't easy there, either
article: http://www.peopleforbikes.org/blog/entry/psst-the-dutch-already-figured-out-how-to-build-bikeable-suburbs …
I have family in Holland who own 2 bikes - 1 to get from home to the train, 1 to get from the train to work.
---
RT Babak Eslahjou @babak_CORE: If OMB is to go, so should the politics of planning and councilor influence. Without OMB, planning should be left to professionals only.
---
Proud to have prepared shadow studies for 4 of the 5 projects south of Eglinton >
Building on the allure of Yonge St. | Toronto Star
TORONTO, ON - City's top condo builders discuss the appeal, the character and the transformation of Toronto's main artery…
Historic Yonge St. was built by Toronto founder John Graves Simcoe as a strategic military and commercial route between Lake Ontario and Lake Simcoe.
More than 200 years later, the artery plays a central role in the city's evolution…
In the past decade, a flurry of condo development has transformed the stretch of Yonge running through Toronto — and recently, beyond Toronto — into a highly desired residential corridor, from downtown to midtown to the suburbs, driven partially by provincial and city policies that encourage growth along existing transit corridors.
According to figures from market analysts at RealNet Canada, the period from January 2000 to October 2014 saw 135 condominium projects built along Yonge St. In those buildings, 41,923 condos were sold — almost 27 per cent of the total 155,845 units launched across the city.
The Star brought together seven executives of the city's top development companies with condo projects along Yonge St. — Riz Dhanji of Canderel Residential; Marco Filice of Liberty Development Corp.; Peter Freed of Freed Developments; Anson Kwok of Pinnacle International; Jared Menkes of Menkes Developments Ltd.; Jim Ritchie of Tridel; and Chris Wein of Great Gulf Residential; along with moderator Danny Roth of Brandon Communications — to explain the historic, renowned street's significance in the residential condo market and what it means to the city...
source: http://t.co/6DQY78gNbK
---
And likely the tallest sundial ever >
Shadow of Burj Khalifa, the tallest building
source: http://t.co/g5kBcStNF6
---
39,825 condos are under construction in Toronto, more than Vancouver, Montreal & Calgary combined | via @buzzbuzzhome
source: http://t.co/56b2eqSiYl
---
The Mid-rise Horizon | Construction Canada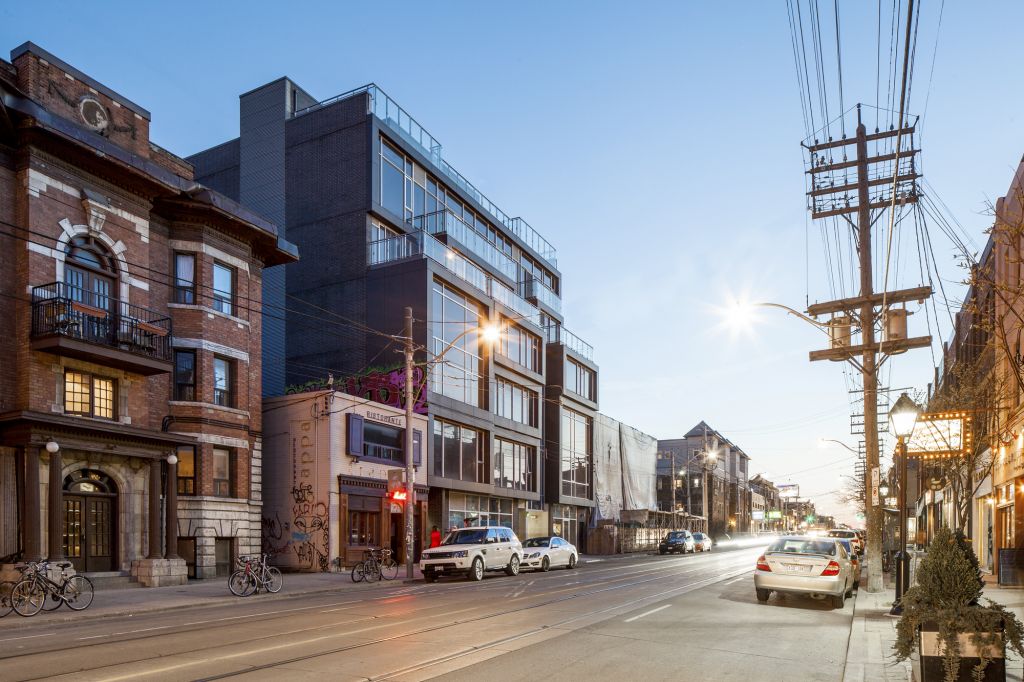 TORONTO, ON - Within the next two decades, Toronto expects its population to grow by 500,000; the city's plan is to accommodate half of these new residents in mid-rise developments. In light of the fact mid-rises—defined as between four and 11 storeys—are still often seen as an uneconomical mode of development, the city's plan may seem overly ambitious.
However, the playing field in favour of mid-rises is being significantly altered by provincial legislation (e.g. the Places to Grow growth plan and the Greenbelt Act), municipal official plan policies related to land use and densities, and, most significantly, building code changes at the provincial and national levels proposing six-storey combustible construction…
more: http://t.co/6zp6S7uI5L
---
Cheers, Ralph