The following relate to urban development and urban design in general, and to specific projects with sun/shade issues in particular. They were derived from our twitter feed
@SunPosition
Check out our weekly news summary "Sun, Shadow & Urban Development" at
http://paper.li/SunPosition/1376522926
---
What are your thoughts about shadowing from proposed buildings?
Take our survey
-
http://t.co/RrxLfmSoMX
---
Which cities are in housing bubble territory? New index tracks international markets
https://t.co/yvsmtob764
via @buzzbuzzhome
Given all the talk of housing bubbles in some of the world's hottest real estate markets, it was only a matter of time before economists developed an index geared toward tracking them.
With UBS CIO Wealth Management's first Global Real Estate Bubble Index, released yesterday, the global financial services firm has looked for signs of housing bubbles in 15 major financial centres…
---
Houston residents sue over planned assisted living development, claim shadow could threaten pool >
https://t.co/llQ8477d8I
When people own property, they often want to do everything they can to protect its value. In some cases, the value of the property is effected by the area surrounding the property. A park, lake or public amenity, for example, might increase the value of a person's property. Whereas, a highway or high crime venue might lower the value. When something threatens the value of a person's property, legal action might be required.
In a recent case, residents of an affluent high rise in downtown Houston have filed a suit against a developer. In this
real estate litigation
case, the owners of luxury condos located on South Shepherd have filed suit against the developer of an potential senior living center. The residents are located in two buildings -- the Renoir Lofts and the Gotham Lofts. The planned development would be placed in between the two high-end buildings.
In the suit, residents are claiming that the senior living center threatens the value of their property…
---
How tolerant are homeowners of shadowing from proposed development?
Take our survey -
https://t.co/RrxLfmSoMX
---
Central Park Shadow Talk Is 'Overblown,' REBNY Report Says
https://t.co/NAxSbJnMXp
via @CurbedNY
The Real Estate Board of New York has released a report based on a round-table discussion on the impacts of the city's latest group of sky-grazing towers. It should come as no surprise that the five panelists tapped to lead the discussion by the pro-development group ultimately found that accusations against the city's slew of new supertall development, especially concerning the buildings on Central Park South and the shadows they'll cast, "[ignore] the history of development and zoning in New York, [overlook] the zoning rules that applied to the building of towers, [dismiss] the economic benefits from these projects, and [are] in many instances misleading." To unravel these accusations, REBNY compiled the content of the discussion into a report arranged in the question and answer format…
---
RT SoPlace ?@SoPlacers How Placemaking Is Becoming Indispensible For Developers.
http://www.theurbandeveloper.com/placemaking-becoming-indispensible-developers/
As Australia's population continues to surge upwards and higher density living becomes the norm, many architects and urban planners are focussing on ways to ensure that urban areas feel like real communities instead of concrete jungles.
This movement, which is known as "placemaking" is a multi-faceted approach to the planning, design and management of public spaces which aims to create public spaces that promote people's health, happiness, and well-being…

---
RT Puissant Dope ?@PuissantDope 72 Carlton - Core Architects. The curved surfaces of the tower is awe-inspiring -
https://pbs.twimg.com/media/CT96FafWUAEzM_p.jpg:large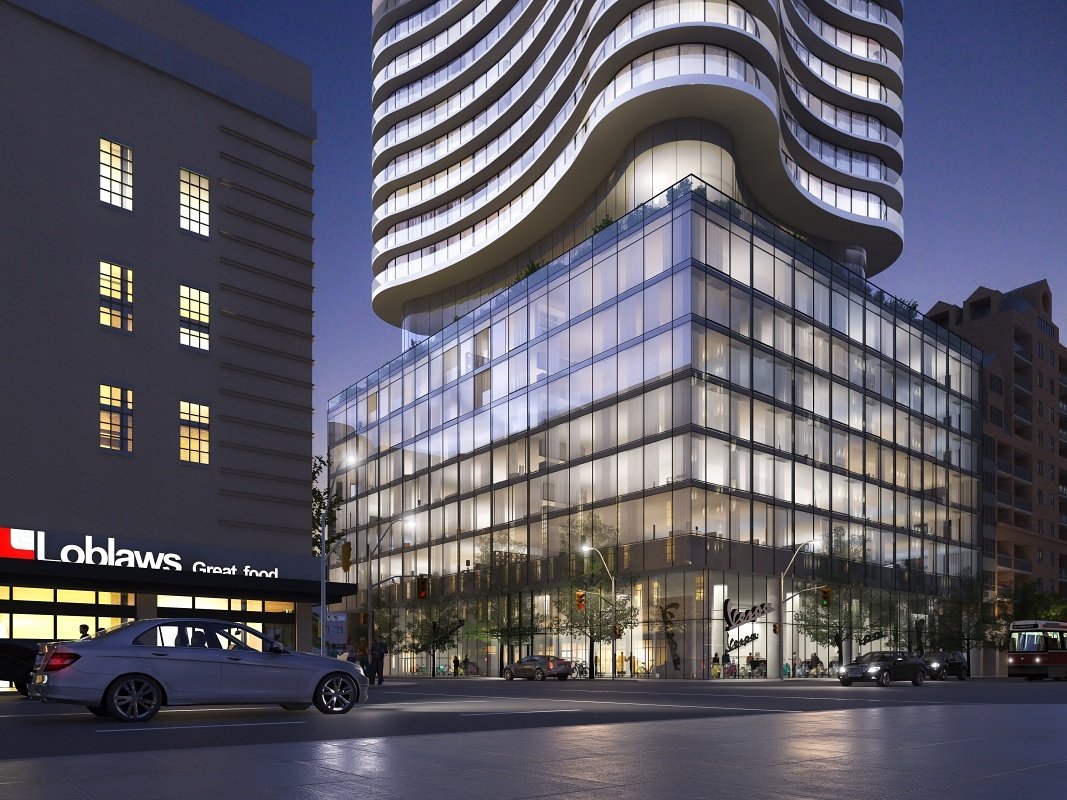 Proud to be part of this team.
---
Shadow impacts reduced >
Equity Residential Hoping Project Changes Will Secure BRA Approval -
https://t.co/TvueO7edkC
BOSTON—Equity Residential reports that it has received neighborhood support from more than 1,100 West End residents on the latest revisions to its proposed $350-million tower project at the Garden Garage project site here…
---
Supes Vote Unanimously To Let 75 Howard High-Rise Move Forward
https://t.co/kf14bL0BMC
via @HoodlineSF
Barring any further legal battles, the proposed luxury condo and mixed-use high-rise at 75 Howard St. will move ahead, after a unanimous decision by the Board of Supervisors in the early morning hours of Wednesday. The board voted to reject an appeal to an
environmental impact review (EIR)
of the project, which was brought by many of the same opponents who fought the proposed 8 Washington condos and have been involved in other waterfront development debates…
One of opponents' biggest objections to 75 Howard is that it will cast shadows on Rincon Park. They've asked for step-downs toward the waterfront to minimize the shadows, which they say will violate the Sunlight Ordinance. (The
appellant letter
from Rincon Point Neighbors Association suggests a "100-foot alternative.") However, no changes have been made to the design; Clemens said in an email that any further changes will be worked out collaboratively with the Planning Department.
Danny Yadegar, legislative aide to District 6 Supervisor Jane Kim, pointed out that any building higher than 100 feet tall will cast a shadow (the current garage is 91 feet). Also, he said the developer told Kim that the building's design includes a 20-foot parapet of glass, which isn't "as impactful" as if it were a solid mass…
---
Ryerson Names Health Sciences Complex for Daphne Cockwell
https://t.co/D7cNjur3vx
via @urban_toronto
In recognition of an $8 million donation from Brookfield Asset Management's Group Chairman, Jack Cockwell, and his family,
Ryerson University
has announced that its coming Church Street development will be named in honour of Mr. Cockwell's mother, Daphne, for her lifelong commitment to helping others. Designed by architects
Perkins + Will
, the
Daphne Cockwell Health Sciences Complex
will rise 27 storeys on Church Street just north of Dundas, replacing a surface parking lot with 18,600 square metres of new space. The building will be the new home of Ryerson's School of Nutrition, School of Occupational and Public Health, the Midwifery Education program, the Daphne Cockwell School of Nursing, and others...
Proud to be part of this team.
---
San Francisco Planning Department Proposes Increasing Heights in Neighborhoods
https://t.co/BG8MJGMt5w
via @planetizen
The San Francisco Planning Department is proposing a trade-off to neighborhoods to comply with a state density bonus law: Modestly increase height and density limits in exchange for more affordable housing…
---
Tower's profile reduces shadows >
The Clover on Yonge by Cresford Development -
https://t.co/MCPwZPtbTD
The Clover on Yonge is a new mixed-use high-rise condominium development currently in pre-construction at 587 to 599 Yonge Street, 2 and 4 Dundonald Street and 7 and 9 Gloucester Street in Toronto, Ontario by Cresford Development Corporation. It consists of a proposed 44 storey residential building with 420 dwelling units on top of a four-storey podium with retail commercial use space.
The Clover on Yonge Condos is located on the east side of
Yonge Street
and will occupy the entire block between Dundonald Street and Gloucester Street and will be approximately 148 metres (including mechanical penthouse) tall on top of a 4-storey base containing retail commercial uses. "The site currently contains six buildings ranging in heights from one to three storeys and a mix of uses including residential, retail, and office. Some of the buildings were built in the late 1800s and early 1900s, while two of the buildings were built in the 1970s. None of the buildings are designated or listed on the City of Toronto's Heritage Inventory."
The original proposal was for a 49 storey (163 metres) condo with 514 units but the revised proposal now consists of a proposed 44 storey tower on the south end of the site stepping down to 18 storeys (61.4 metres) at the north end of the site. The revised architectural drawing revisions improves the original proposal by having the tower design within the 75 degree angular plane, stepping the tower down to the north and reshaping and slimming the tower's profile to reduce the shadow impact on the low-rise buildings located within the neighbourhood to the east as much as possible…
Proud to be part of this team.
---
Great-looking project >
DiamondCorp, Metropia to Intensify Underutilized Midtown Site | Urban Toronto
https://t.co/dSG3Hms6zL
Developers
Diamond Corp
and
Metropia
will add a
TACT Architecture
-designed 28-storey, 94.25-metre tower with 315 residential units plus six integrated towns at the base, and 39 back-to-back townhomes on the west side of the site. 11 existing affordable housing townhouse units fronting onto Pears Avenue will be torn down to make way for a new three-storey residential building. The existing towns, which sit above the site's below-grade parking garage, will be fully replaced by new-built homes for TCHC residents in a new townhouse block on the east side of the existing building…
An initial concept was met with some resistance from residents of the existing apartment tower and representatives of the Annex Residents Association. A number of concerns were raised during pre-application community consultation meetings over the past year, including issues related to the loss of green space, tower separation, new building height, parking availability, improvements to the existing apartment building, relocation of existing townhouse units, wind conditions, shadow impact and views…
The developers have addressed the concerns in a revised proposal that shifts the new tower to the western end of the site, and modifies the existing parking garage to allow greening of the existing surface parking lot. Local residents will be given the opportunity to learn more about the proposal at a follow-up community consultation being planned for the first quarter of 2016. A Final Report by Toronto's Planning Department is expected to follow in the third quarter of 2016…
Proud to be part of this team.
---
RT Construction Dive @constructdive Dubbed The Bride of the Gulf, this 3,780-ft skyscraper would dethrone the titleholder of world's tallest building:
http://bit.ly/1MP2uXS
World's tallest building and 'first vertical city' planned for Iraq | Construction Dive
https://t.co/pZ42crezLw
The AMBS Architects group has proposed a 3,780-foot-tall skyscraper, dubbed "The Bride of the Gulf," for Basra Province, Iraq, according to Dezeen magazine. The building, at 230 stories topped with a 617-foot antenna, would be the tallest in the world. The world's tallest building currently is Dubai's 2,723-foot
Burj Khalifa
skyscraper.
The planned building in Iraq includes four conjoined towers with a glazed canopy on its south facade, a "veil" designed to provide shade to the complex's low-rise buildings and public areas. The complex's three other towers are 2,375-feet-tall, 1,588-feet-tall and 200-feet-tall…
---
Plans proposed for six-story building at Third and Walnut site in Lansdale - Montgomery News
https://t.co/l0pScHYwgN
Plans are taking shape for a six-story apartment building to be built on the site of the former Third and Walnut Street bar in Lansdale, and the developer behind it is hoping to make a statement…
---
Brilliant >
The London Borough of Camden goes live with Smart Parking tech | Smart Parking:
https://t.co/OWPuvYStut
The London Borough of Camden goes live with Smart Parking technology transforming the parking experience in key on-street locations across the borough.
With over 500,000 vehicles traveling through the central London Borough of Camden on a daily basis the demand for the use of limited space - for moving traffic, for servicing and for parking - considerably exceeds capacity and finding a parking space is not always easy.
The stress this puts on the local area in terms of congestion requires Camden Council to take stock of parking conditions in the borough and respond to them proactively, balancing the needs of residents and businesses, and those of the many people who work, study and visit Camden.
With this in mind, this week will see Camden Council take an innovative approach to these issues by deploying Smart Parking's SmartPark solution. The solution involves the installation of 367 RFID-equipped SmartEye vehicle detection sensors, linked via SmartLink data transmitters in and around Central Camden and Camden Town…
---
Cheers, Ralph