The following relate to urban development and urban design in general, and to specific projects with sun/shade issues in particular. They were derived from our twitter feed @SunPosition
---
Check out our weekly news summary "Sun, Shadow & Urban Development" at
http://paper.li/SunPosition/1376522926
---
What are your thoughts about shadowing from proposed buildings?
Take our survey - http://t.co/RrxLfmSoMX
---
Nicole Gelinas @nicolegelinas 16 Dec 2015 Central Park with superskyblocker shadow. (& marked temperature difference) @laylaLawGisiko


image via https://pbs.twimg.com/media/CWXXx9iWoAAX3fl.jpg

$eth @sethcarlson 16 Dec 2015 @nicolegelinas @laylaLawGisiko Any building will block the sun from a certain angle. This silly argument can be used against ANY structure.


Nicole Gelinas @nicolegelinas 16 Dec 2015 Manhattan, NY @sethcarlson @laylaLawGisiko no, it can be used for smart urban planning, and has been in past.


$eth @sethcarlson 16 Dec 2015 @nicolegelinas @laylaLawGisiko A picture of a building blocking the sun proves nothing. Can take such a pic of any building anywhere.


Layla Law-Gisiko @laylaLawGisiko 16 Dec 2015 @sethcarlson @nicolegelinas pix proves just that: bldg blocks sun. Temp much lower in shade. Park less user friendly.


MLB Planning @mlbplanning 16 Dec 2015 @laylaLawGisiko @sethcarlson @nicolegelinas or more so in summer


Layla Law-Gisiko @laylaLawGisiko 16 Dec 2015 @mlbplanning @sethcarlson @nicolegelinas in summer earth closer to sun so shadow very short Bldgs act as heat retainers don't provide shade


Ralph Bouwmeester @SunPosition 18 Dec 2015 @laylaLawGisiko @mlbplanning @sethcarlson @nicolegelinas Interesting conversation. FYI though, earth is closer to sun in winter.


Layla Law-Gisiko @laylaLawGisiko 18 Dec 2015 @SunPosition @mlbplanning @sethcarlson @nicolegelinas thanks Ralph I'm better on zoning than physics!winter:earth axis tilted=longer shadows


Ralph Bouwmeester @SunPosition 18 Dec 2015 @laylaLawGisiko No worries Layla :) You're certainly not alone thinking that. Counter-intuitive?? @mlbplanning @sethcarlson @nicolegelinas

---
RT tpr2 @tpr2 The new tallest building in the world will be a kilometer high
Dubai's Burj Khalifa may soon need to forfeit its Guinness World Record for the world's tallest building.
Saudia Arabia has secured funding to finish building the Jeddah Tower (previously named the Kingdom Tower), a $1.2 billion project that is planned to rise about 3,280 feet into the sky, compared to Burj Khalifa's 2,722 feet…
---
Welcome to the Age of Shadowless Skyscrapers - via @intelligencer
Whenever a new tower starts muscling its way toward the sky, it drains a bit more light from the streets and parks below, so walking along a sidewalk can sometimes feel like pacing the bottom of a deep well. But what if, even in the densest thickets of Manhattan, skyscrapers could be designed to shrink, or even bleach out, the shadows they cast? Imagine a structure that bends like a rubbery dancer to dodge as many rays as possible and let them fall on a park instead. That's what Jeanne Gang's Solar Carve tower will do for the High Line. Or think of a high-rise fitted out with angled mirrors that make its shadow glow. Jean Nouvel's One Central Park in Sydney, Australia, does that. New Yorkers who fear that a 1,500-foot-high wall of deluxe condos will one day cast Sheep Meadow in permanent shadow could start demanding designs that cast soft, glare-free pools of light instead.
Software and high-tech glass offer precise ways of managing shadows, but the idea of maximizing solar access has a long pedigree. In the 1970s, the Los Angeles–based architect Ralph Knowles observed that the Acoma people of New Mexico had always oriented their terraced pueblos to the south, ensuring that every house would get maximum exposure to the low winter sun. Knowles proposed enshrining a right to sunshine in a legal concept he called the "solar envelope." In New York, resistance to darkened streets is already baked into law. We're approaching the centennial of the 1916 zoning code, which obliges buildings to retreat as they rise, opening up cones of sunshine that touch the ground. The pursuit of light created the classic New York skyscraper.
Now that venerable citywide principle could be tailored to specific sites. For example, the law is geared toward lighting up wide avenues, leaving mid-block areas dark. That turned out to be a problem at the High Line, which wends its way beneath Tenth and Eleventh avenues and runs a gauntlet of new condos. "It's a unique situation: If you follow the zoning, you throw the High Line into shadow," says Jeanne Gang. So she designed a building that violated the rules, then persuaded the city to change them. Her Solar Carve tower will step back from the park instead of toward it, and its lower section will be scooped away to let light pass unmolested on its way to the greenery. "The more you carve it, the more sun you get," Gang says...
---
RT WHO Urban Health @who_urbanhealth Living near a transit line can be good for your mental health, a new study suggests @CityLab
https://pbs.twimg.com/media/CVUFgt7W4AA7CyZ.jpg
To call the city a stressful place is to undersell the ceaseless assault waged on your sanity by the urban environment. That persistent strain can take the form of something as simple as traffic delays that chip away at your patience to something as complex as an increased risk for schizophrenia. City intensity is so potentially distressing that, over time, humans brains have adapted by filtering out the lesser annoyances that aren't quite worth a worry.
Of course, it's not all bad downtown. There might be a Shake Shack nearby, or at least the hope of one to come. Urban trees and parks have a profoundly beneficial impact on our attention spans and general mental health. And a new study suggests two other regular elements of city life that might do the mind some good as well, particularly for older populations: access to public transportation, and dense surroundings.
Here's the upshot, via the International Journal of Environmental Research and Public Health:
Therefore, this research suggests that good accessibility to public transport, as well as a dense urban structure (versus sprawl), could contribute to reduced risk of depression, especially for women and elderly, by increasing opportunities to move around and have an active social life…
---
City Releases Shadow Study to Gauge the Impact of Trackside | Davis Vanguard
One of the biggest questions about the proposed Trackside project, which currently is planned at five and a half stories where the highest point of the project would be at 78 feet above the street, is how that height will impact the existing residents in the adjacent neighborhood…
The neighbors, beginning in mid-June, complained to council about the lack of outreach from the developers. Since then, the two sides have met a number of times attempting to assess impacts and look at ways to mitigate those impacts.
One way to assess that impact is a "shadow impact analysis" which basically projects where the shadows would be during a given time of day at a given time of year.
The applicants contracted with the architectural and planning firm JZMK Partners to prepare a shadow study for the proposed redevelopment project at 901-919 Third Street in Davis. "The study was conducted to determine the extent to which shadows created by the new project would affect the overall shadow conditions within the surrounding area."
In a written analysis prepared by the applicant, they note that the city lacks "established standards or guidelines for the production of a 'Shadow Impact Analysis' as requested of the Applicant." However, they write, "The Applicant and Applicant's Architects have endeavored to utilize best practices from other communities to create a high-quality product that is helpful to both professional City Staff and members of the public."…
---
How Transportation Planning Is Stuck in the Past | GOVERNING
For all we hear about the impact that technology and social changes are having on urban mobility, you'd certainly expect to see their influence reflected in city transportation planning. For the most part, unfortunately, this simply isn't the case.
That's the disheartening takeaway from a new report from the National League of Cities (NLC). "City of the Future: Technology & Mobility" details the many challenges city and regional leaders face in adapting their planning efforts to the changes that are on the horizon -- or already upon us…
---
Building neighbourhoods together | Gleaner Community Press
A Ward 20 (Toronto) year in review
By Joe Cressy
---
RT Nate DonatoWeinstein @SVBizNate Massive residential project could sprout at San Jose's Greyhound terminal
RT SVbizjournal @SVbizjournal Goodbye Greyhound, hello high-rise homes? Massive towers proposed for downtown San Jose.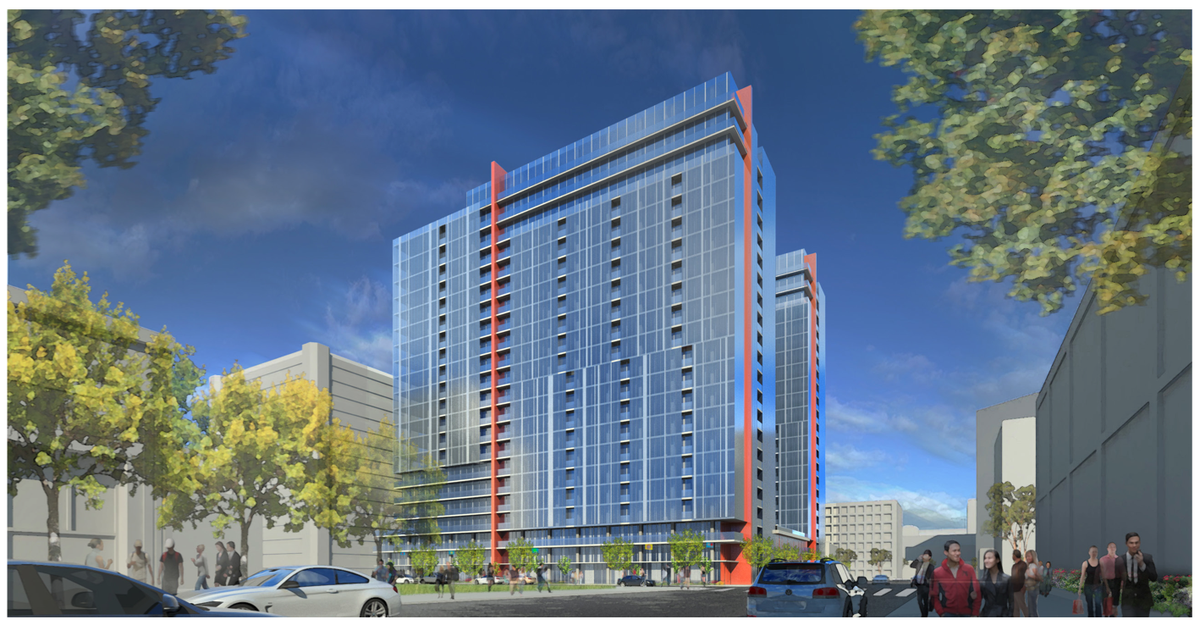 image via https://pbs.twimg.com/media/CVvP0FLW4AEUy58.png
San Jose's Greyhound bus terminal could sprout two residential towers totaling more than 700 units in what would be the largest project by unit count ever proposed for the central business district.
KT Urban, downtown's most prodigious high-rise developer, last week turned in an early concept to the San Jose Planning Department for the roughly 1.6-acre site at 70 S. Almaden Ave., according to city records…
The KT Urban concept would see a 24-story and a 23-story tower resting on three levels of underground parking. The plans show multiple potential orientations for the buildings, including east/west and north/south layouts, and it's unclear which direction the developer will be going. One tower would include 294 units, while the other would have 414. The buildings could reach 241 and 251 feet tall…
---
Aura at College Park releases penthouse suites atop Canada's tallest residential tower - via @buzzbuzzhome
Proud to have been part of this team.
Soaring high above College Park at Yonge and Gerrard, Aura Condos by Canderel has made its mark on Toronto's skyline as Canada's tallest residential tower. The complex houses 985 suites, a 42,000 square foot fitness centre, and 190,000 square feet of prime retail space within its podium.
BuzzBuzzHome News was invited to the 79th floor of the skyscraper to tour the impressive new penthouse suites and to hear more about the project from Riz Dhanji, VP Sales and Marketing at Canderel, Julie Robinson, Director Project Management and Construction and project architect Barry Graziani of Graziani + Corazza Architects.
At 273 meters (895 feet) Aura has literally reached new heights in the city of Toronto, but the tower's sky high dimensions weren't the only first for the city.
"Before the city had a formal design review process, Aura went through a design review of its own headed by a panel of five esteemed architects across Canada and the US," explained Graziani. "It was also the first development to implement an approval process of construction and occupancy based on three individually stacked buildings — the podium as one building, the tower up to the 58th floor as the second, and the tower to the 78th floor as the third."…
---
New program rates bird-smart glass | Construction Canada
The American Bird Conservancy (ABC) recently launched its Bird-Smart Glass program, which includes a list of tested products available to help stop avian casualties from hitting windows.
For the past six years, ABC has been scientifically testing products that are affordable and esthetically suitable for architects and homeowners to use to eliminate bird deaths. Six of the 18 products listed are consumer materials meant for homeowners, 14 are commercial for architects and building managers, and two are appropriate for both.
In order to become Bird-Smart-verified, the products must have documented evidence proving effectiveness either through controlled tests or field studies. To test products, ABC puts birds into a 9-m (30-ft) wooden tunnel with two glass panes at the end. One pane is a sample of the material being tested and the other is made of regular glass. The panes are placed in front of a sky backdrop and illuminated by sunlight using mirrors. To pass the bird-smart test, birds must avoid hitting the material 70 percent of the test flights. Nets prevent birds from being injured, and they are released immediately following the test...
---
Local Opinion Divided on 45-Storey Condo Proposal at 411 Church - via @urban_toronto
Last night (Dec 8/15), the first public meeting regarding CentreCourt Development's recent proposal for a 45-storey condo tower at 411 Church Street was held, giving neighbouring residents in this central Toronto community an opportunity to provide input regarding the plan. The ambitious tower was met with a mixed reception by attendees, many of whom felt that the height would be inappropriate for the neighbourhood. Among the most frequently cited concerns was the impact of shadows that would be cast over the neighbouring Church Street Jr. Public School, located across the street immediately north of the site.
When details of the proposal—configured in a 38-storey tower rising above a 7-storey base—at the southeast corner of Church and Wood first emerged in August of this year, it was predicted that the tower's shadows would prove contentious. Indeed, as renderings for the Page + Steele / IBI Group-designed project revealed a modern tower characterized by a distinctive honeycomb pattern exterior aesthetic, the shadow study also showed that—during some parts of the year—the neighbouring school would receive noticeably less direct sunlight.
According to the City of Toronto's North Downtown Yonge Planning Framework—frequently cited during the meeting—a maximum height of 25 storeys is prescribed for new developments in the 'College-Carlton special character' area (with height guidelines of 15 to 25 storeys). However, given the scattershot and sometimes almost random nature of high-rise development throughout Toronto, building beyond the City's guidelines is not without precedent. A few attendees even argued that the benefits of going to school in a potentially more vibrant community would outweigh the harms of increased shadows...
---
Burlington builder's 'modernistic' condo project riles local residents - via @insidehalton
A Burlington developer heard strong opposition from Alton neighbourhood residents last Tuesday night about plans to build 691 residential units as part of a project that includes two 19-storey towers...
The two condo towers are proposed for the northeast corner of the lot, which according to a consultant's shadow study would not impact the sunlight for the surrounding homes...
---
@Condosca @MoneySenseMag Will new mortgage rules force people further out from the GTA? If so, bad news for traffic and environment.
---
RT BuzzBuzzHome @BuzzBuzzHome What economists are predicting for the Canadian housing market in 2016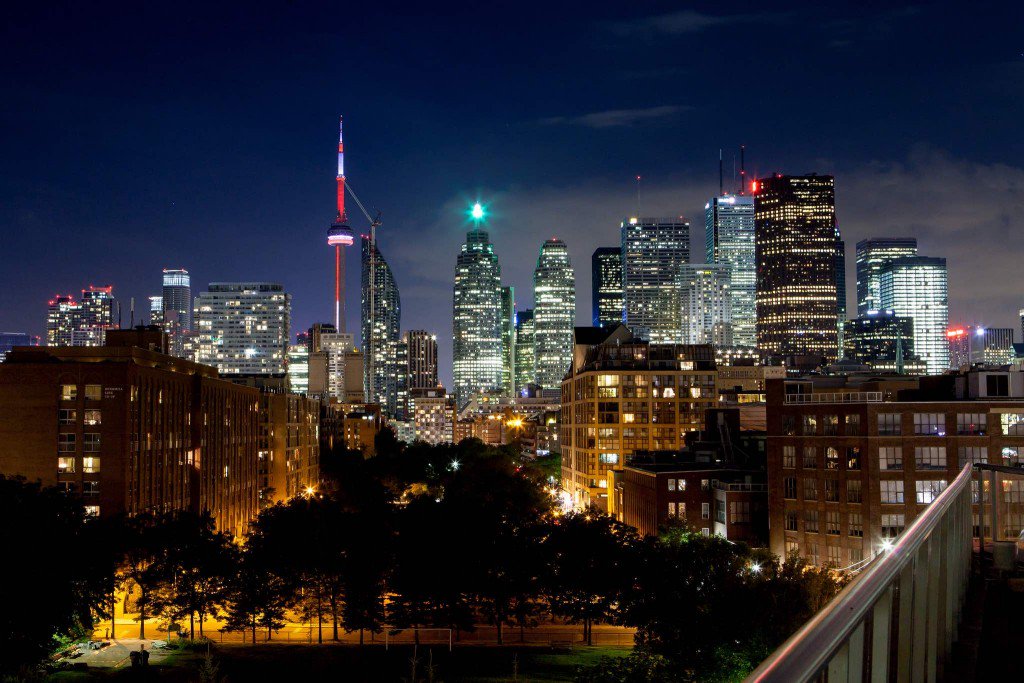 image via https://pbs.twimg.com/media/CWRLpJpWwAEdWzJ.jpg
To get an idea of what's in store for the Canadian housing market in the coming year, you might want to look back over the past 12 months.
"On a regional basis, it's probably pretty similar to what we've seen through most of this year," says Robert Kavcic, a senior economist at BMO, of his housing market outlook for 2016. By that, Kavcic means he expects to see regional-market performance continue in line with the pattern that has persisted throughout 2015: weakness in the prairies and Atlantic Canada from lower oil prices countered by strong Toronto and Vancouver real estate markets.
But with additional factors like the recent election of a new federal government and the approach of another round of Bank of Canada interest rate announcements, Kavcic and others have weighed in with their predictions for Canadian real estate in 2016…
---
Taking a look at Toronto's changing waterfront | Construction Canada
Toronto's Lake Ontario coastline is one of the city's most striking features, but over the years, parts have become derelict and run-down. In November 1999, the Waterfront Renewal Project was launched, with the Government of Canada, Province of Ontario, and City of Toronto each dedicating $500 million to renew the area over 30 years. The project area, extending from Coxwell to Dowling Avenues, is divided into three precincts—West Don Lands, East Bayfront, and the Port Lands. The area covers 800 hectares (2000 acres), making it the largest urban redevelopment project currently underway in North America.
Since 2004 alone, Waterfront Toronto, the public advocate and steward of waterfront revitalization, has opened 17 new or improved parks and public spaces, and 2876 m (9435 ft) of bike lanes. Four major projects are currently under construction, seven are planned, and countless more are under development. By its completion, the waterfront project's costs will total an estimated $34 billion in public and private funds…
---
Proud to be involved in a number of these projects >
Sun/Shade & Urban Development - November 2015
---
China's Shanghai Tower achieves LEED Platinum certification | Construction Canada
The U.S. Green Building Council (USGBC) announced the world's second tallest building, Shanghai Tower in China, has achieved Leadership in Energy and Environmental Design (LEED) Platinum for Core and Shell (CS).
Shanghai Tower is the tallest building in China and is located at the core of Pudong's Lujiazui finance and trade area in the world's most populous city. It stands at 632 m (2073 ft) and received certification for its envelope…
---
Cheers, Ralph