The following are miscellaneous sun, shade, solar and solar energy facts and comments. They were derived from our twitter feed @SunPosition
---
Our monthly sunrise/sunset tables have been updated.
http://www.sunposition.com/tables.html
---
Story and video about the unique solar billboard in Oakland that we designed for SunChips - https://t.co/BX5XnycySF
In early 2008, we were retained by BBDO (Toronto) to design a solar-powered billboard (actually a shadow-animated billboard) for a Frito-Lay SunChips ad campaign by Juniper Park. The time-lapse video below shows the Sunchips Solar Billboard which was installed in Oakland California on Earth Day 2008 to mark the opening of the solar-powered SunChips plant in nearby Modesto…
View time-lapse video here.
image via sunposition.com
---
The sun rises earlier beginning Jan 4th in Toronto. 7:51am
---
The sun began rising earlier again yesterday Jan 3 in Ottawa. 7:43am

---
Toronto gains 51 minutes of daylight this month. Ottawa gains 55.

---
RT @premtiyy01: Great white sharks exploit the Sun's low position during dawn and dusk to blind their prey with the Sun's glare.

> @premtiyy01 Same strategy as WWI fighter pilots who kept sun behind them when attacking opponents. Learned from great white shark?

---
Open drapes and blinds on sunny days. South-facing windows provide free heat. Close when sun sets.

---
Who knew! Differential sun/shade on booster rockets led to space shuttle Challenger disaster. Hard to believe it was 30 yrs ago today >
Remembering the space shuttle Challenger disaster | Global News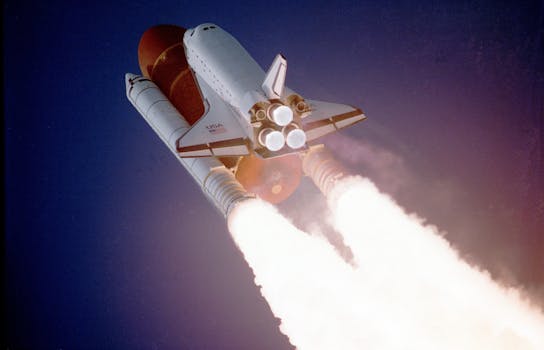 image via pexels
Where were you on January 28, 1986?
On that day 30 years ago, the temperature was unusually chilly (-1 C) at the Kennedy Space Center in Cape Canaveral, Florida. The launch of the space shuttle Challenger — originally scheduled for January 22 — had been moved five times. Spectators across the country and around the world were eagerly anticipating this unique launch: along with six astronauts — Gregory Jarvis, Judy Resnik, Dick Scobee, Ronald McNair, Mike Smith and El Onizuka — would be Christa McAuliffe, the first teacher in space.
On the business side of things, there was some concern as to how the shuttle might perform in such unusually frigid weather. Engineers discussed how the solid rocket boosters (SRB) might perform. Concerns were raised, but in the end, a green light for the launch was given…
An investigation into the cause determined that the fault lay in the O-ring of the right SRB. Cold temperatures had caused a gap in the seal allowing gases to escape, resulting in the failure in the external tank (the large orange tank) and subsequent explosion. The space shuttle broke up due to high aerodynamic forces…
---
Cheers, Ralph