The following are miscellaneous sun, shade, solar and solar energy facts and comments. They were derived from our twitter feed @SunPosition
---
Our monthly sunrise/sunset tables have been updated.
http://www.sunposition.com/tables.html
---
Now that Leap Day is over, our calendar is more or less back in sync with the sun and the seasons.

---
Low Irradiance in 2015 Impacts Solar Projects in Southern States | North American Clean Energy
Vaisala, a global leader in environmental and industrial measurement, has today released solar performance analysis revealing that solar irradiance levels were 5% below long-term averages across the southern U.S. in 2015. The corresponding impact on project performance was felt most notably during the first two quarters, when operators in emerging solar markets, including Texas, saw irradiance levels more than 10% below normal…
---
RT NASA @NASA Wow, a total solar #eclipse2016! See the moon pass directly in front of the sun. It happened at 8:38 to 8:42 pm ET.
https://twitter.com/NASA/status/707381855725596672

It's a Total Solar Eclipse!
Clip from NASA TV
---
Fairer pricing needed? >
Shadow over solar? | Arizona Daily Sun
Derek Turner remembers well the nasty battle that erupted between solar providers and utilities in 2013 when Arizona Public Service proposed to decrease the rate it paid for energy that rooftop solar owners export back to the grid. APS-funded advertising campaigns portrayed solar customers as stealing from non-solar ones while those on the opposite side contended that changing existing solar policies was opposed by 90 percent of Arizonans.
In the midst of it all, customers rushed into Turner's company, Rooftop Solar, to get their panels before the new rates were to take effect. Then business completely froze as everyone waited for state regulators to make a final decision, Turner said.
"Utility companies do have a power to freeze interest based on fear and we've seen that directly impact our business and solar companies all over the state," he said.
Now, while the rhetoric hasn't been as biting, utilities and solar companies are gearing up for another contentious debate over utility rate proposals that could be a significant hit to solar customers, including those in northern Arizona. Added to the mix will be an upcoming study by state regulators about the costs and benefits of rooftop solar to utilities.
While still optimistic about the potential growth of sun-powered energy in the state, local solar installers and advocates say the impact of fee changes could be dramatic…
---
Toronto hits the 12 hours of daylight mark tomorrow Mar 17.

---
Ottawa hits the 12 hours of daylight mark tomorrow Mar 17.

---
Welcome 12 hours of daylight today for everyone in the north half of the USA and in most of Canada.

---
The sun at the moment of the equinox on Mar 20, 2016, at 4:30 UT (12:30 AM EDT)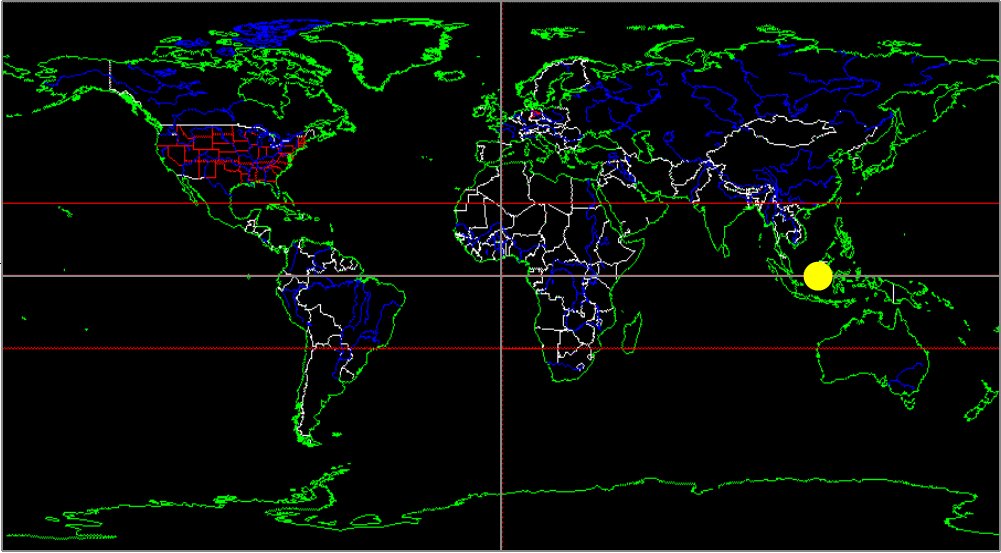 image by Ralph Bouwmeester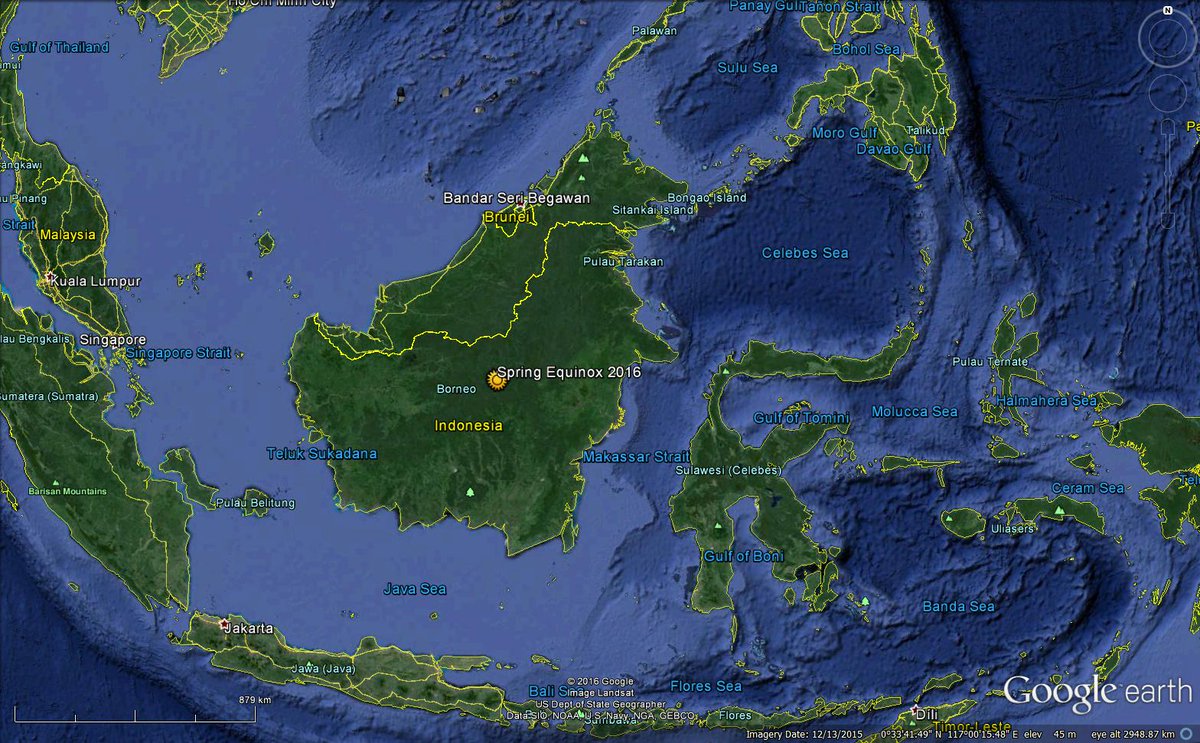 Google image annotated by Ralph Bouwmeester
---
RT The Weather Network @weathernetwork The vernal equinox occurs on Sunday. Here's why spring begins on March 20 this year
image via http://ow.ly/ZG2WW
Sunday, March 20, 2016, 6:24 AM - The "official" start to spring is coming up fast, a welcome marker on the road to true warmth.
Though this year's winter has not exactly been frigid, the March equinox is culturally tied to the changing of the season, but that date -- March 20 this year -- rarely has anything to do with how the seasons usually run in a given country.
Rather than being a product of the weather, the equinox is only, and exclusively, tied with the position of the Earth in its orbit around the sun.
In a nutshell, the equinox occurs when the Earth's equator is aligned more or less exactly toward the sun, rather than one hemisphere being favoured over the other…
---
How quickly does the Sun move?
Did you know?...
1) ...the sun's altitude changes most rapidly during early morning and late afternoon hours.
For Toronto...
...typically about 1 degree per hour around noon
...up to about 11 degrees per hour early and late in the day
...the rate of change is greater in summer than winter.
2) ...the sun's direction changes most rapidly around noon.
For Toronto...
...typically about 10 degrees per hour early and late in the day
...up to about 38 degrees per hour at noon on June 21
...the rate of change is much greater in summer than winter.
---
The sun will be over central Indonesia at the Spring Equinox Mar 20/16 at 12:30 AM EDT.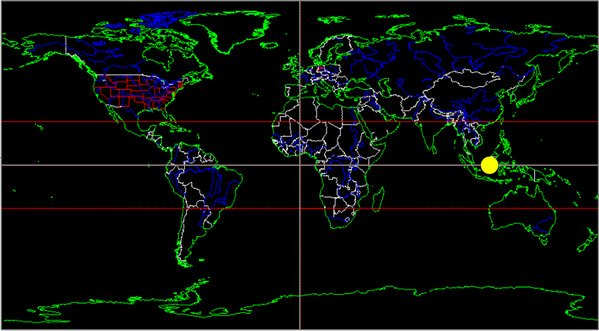 image by Ralph Bouwmeester
---
@neiltyson FWIW, our sunrise/sunset tables take into account the sun's semi-diameter + average refraction. 50 arc minutes total.

---
Equinox may mean ""Equal Night"" in Latin, but Toronto has 12 hrs 11 minutes of daylight today.

---
Length of daylight increases by 3 minutes per day in Toronto these days. Nice.

---
Did you know... Dec 21 shadows at high noon in Toronto are 2.5x longer than those on Mar/Sep 21 which in turn are 2.5x longer than Jun 21.

---
Shadows of a 60-storey building in Toronto move at about 0.8 m/min at high noon on Jun 21, 1.1 m/min on Mar/Sep 21, and 1.9 m/min on Dec 21.

---
Cheers, Ralph