The following are miscellaneous sun, shade, solar and solar energy facts and comments. They were derived from our twitter feed @SunPosition
---
Our monthly sunrise/sunset tables have been updated.
http://www.sunposition.com/tables.html
---
Fort McMurray sunrise/sunset table for May 2016 showing rise/set times and number of hours of daylight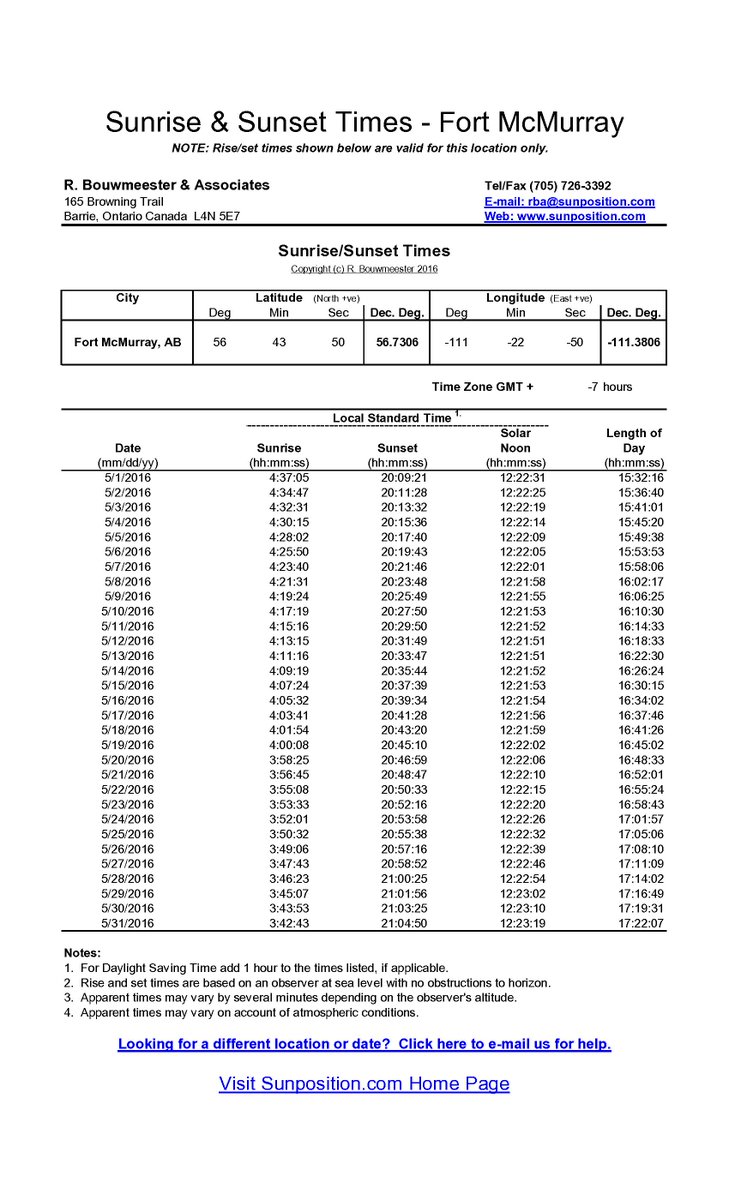 ---
Need help planning your visit to the Olympics?
How much daylight will there be?
Sunrise & Sunset Times – Rio2016
---
Sunrise Time-lapse from the International Space Station | NASA
Video - https://t.co/TesIDh7ish

RT Jeff Williams @Astro_Jeff: Good Morning! Sunrise bursting on the scene followed by beautiful ocean sun glint. We get 16 of these every day!
> @NASA @Astro_Jeff @Space_Station I'm quite happy with one sunrise per day. Can't imagine how cool 16 would be.
---
Cheers, Ralph