The following relate to urban development and urban design in general, and to specific projects with sun/shade issues in particular. They were derived from our twitter feed @SunPosition
---
Part of a massive proposed Toronto development at The Well to sell for $180 million | via @buzzbuzzhome


"A large portion of "one of the few remaining developable sites in downtown Toronto" is selling for $180 million, say the property's current owners.
RioCan, Allied and Diamondcorp announced today plans to sell most of the future residential elements of The Well — a major mixed-use community proposed for a 7.67-acre parcel of land at Front Street West and Spadina Avenue — to Tridel and Woodbourne.
The site's development plans, which the City is still currently reviewing, include 1.43 million square feet of proposed residential space spread across both condos and rental apartments. In all, it will feature 3,000,000 square feet of mixed-use development with offices and retail units as well…"
https://t.co/VVnMmDhR4Q

Proud to be part this project team!
---
82-Unit Affordable Rental Development Planned Near Casa Loma | via @urban_toronto


"Almost 8 years after the City of Toronto's Planning Department recommended approval of an 82-unit affordable housing development located at 200 Madison Avenue in Toronto's Casa Loma area. To be called Madison View, revised plans for the site have been put into motion with a recent application for Site Plan Approval from Madison View Homes Inc., after funding issues scuppered the previous plan.
Vacant for nearly 10 years, the site was the location for an April 27, 2015 event attended by Mayor John Tory, who vowed to fast-track affordable housing across the city. A Request for Proposal for Development and Operation of Affordable Rental Housing was submitted a few weeks after that announcement, followed by an application last week for a new design by McKnight Charron Limited Architects…"
"The project is being funded by all levels of government alongside developer Madison View Homes, which was incorporated for the sole purpose of developing the site. Parent company Mahogany Management has been developing commercial buildings in Southern Ontario since 1990, and has now has 16 years experience developing affordable and supportive rental housing. It is contributing $7 million of the costs, which is being matched by the Government of Canada. The Government of Ontario is contributing $6.2 million, while the City of Toronto is contributing $5.5 million in the form of land and waived development fees and property taxes…"
https://t.co/m7mZCTDoc0

Proud to be part this project team!
---
RT Mike CollinsWilliams @mikejcw Toronto's CBD continues to expand beyond traditional boundaries w future projects planned on King W by @AlliedREIT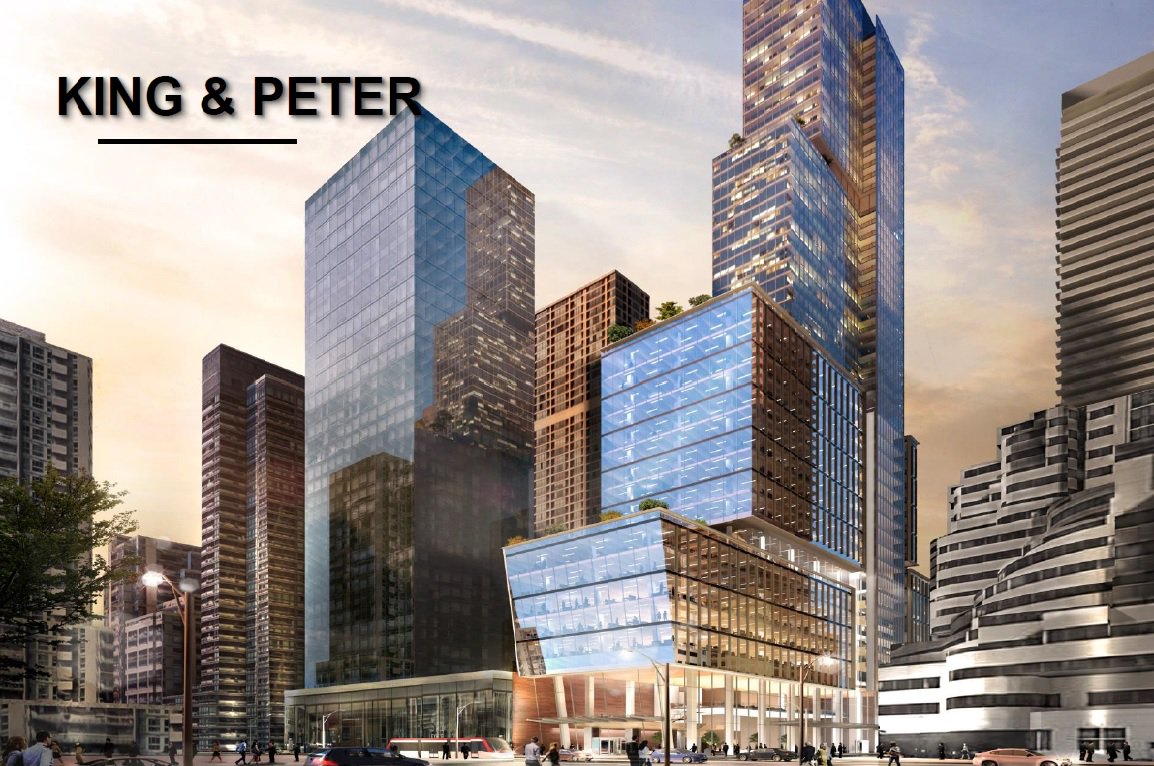 https://pbs.twimg.com/media/Cqj39Z9WAAAqLnk.jpg


---
Locals worry that Inwood rezoning will create permanent shadow | via @trdny
"Central Park is no longer the only place where locals fear that tall towers will cast long shadows. Shade is being thrown all over NYC. In Inwood, a new zoning proposal has residents fearful of new tall buildings creating a permanent shadow.
The city's Economic Development Corporation saw opposition at a recent hearing to discuss the controversial plan to rezone Inwood.
According to DNAinfo, locals said the agency's plans would allow new high rises to grow along Broadway. They say that if those buildings are developed it would plunge existing buildings along Park Terrace East into darkness because of the area's steep grade…"
---
Residents fight to save schoolyard sunshine in condo battle | via @torontostar
"Canada's largest school board is fighting a proposed condo development in the downtown core that threatens to leave a local elementary school in the shadows.
The 38-storey mixed-use building slated to be built at Church and Wood Sts., at the southern end of the Church-Wellesley Village, would cast a shadow on the nearby Church Street Junior Public School, prompting the Toronto District School Board to join those battling to save the sunshine for the elementary school students…"
"The OMB, the province's quasi-judicial body that handles land and planning disputes, will decide the fate of 411 Church St. in the coming months following a two-day hearing this week. The space is currently used as a parking lot.
At the hearing, the city, which is leading the fight to save the sun, put forward an altered, 25-storey design. Their model is intended to limit the shadow mostly within that of existing buildings and, notably, within the shadow to be cast by a 37-storey tower going up at 70 and 72 Carlton St. — next door to the proposed building…" (Proud to be part of the Carlton project team!)
---
Here is every GTA high-rise and mid-rise condo development launching in fall 2016 | via @buzzbuzzhome
See here for full list -
https://t.co/y6TRYzkLxG
Excerpt below - 75 on the Esplanade by Carttera Private Equities and Harhay Developments - a project team we are proud to be a part of!

---
Shadow concerns >
New Shops and Apartments Planned for West Bridgford | West Bridgford Wire
"Plans to demolish the building for new shops and apartments have been lodged.
The plans propose nine (9) one bedroom flats/maisonettes and 125 square metres of trading space for retail use.
One comment has been received against the proposals from a local resident – here is a brief summary;
'The new build will be very over bearing to my property. The footprint of the new build is much larger than the current build extending out beyond the existing property boundaries. The proposed build moves closer to my boundary and consequently to my house, extends much further at the back of my property and will tower over my home. This will be an imposing building when compared to my home and the existing property and will negatively impact me in a number of ways.
The build will cast a shadow over my house for many more hours in the day than I currently experience depriving me of light and making the inside of my home darker. This will cause me to use artificial lighting for longer which will both cost me additional money and have a negative impact on the environment because of increased use of electricity…""
---
Cheers, Ralph