The following relate to urban development and urban design in general, and to specific projects with sun/shade issues in particular. They were derived from our twitter feed @SunPosition
---
Concern re shadows on Halifax Common >
Massive highrise moves ahead despite city staff recommendations | Global News
"A vote by municipal councillors to move ahead with a 29-storey highrise proposal is being met with mixed reviews."…
"The proposed 29-storey development is for a mixed use commercial and residential building located at the corner of Quinpool Rd. and Robie St."…
""When this building first came forward to council for consideration it came at a proposed 22 storeys, and then it came back again at 28 storeys, and then it came back again at 29 storeys," Watts said.
The development proposal remained at 29 storeys, despite strong public opposition that came forth in hearings and through written submissions to council.
"The open house a year or so ago expressed serious opposition to this building being constructed," Manos said. "At that time the proposal was for 22 storeys and city staff had hesitation about it and expressed concern about as did as did the residents and concerned citizens who were there."
The development doesn't follow current zoning rules and would require amendments to the municipal planning strategy and city bylaws.
A city staff report recommended the building be limited to 20 storeys because the extra nine storeys would be too much for the area.
Council voted against that report."…
---
Height reduced due to shadow concerns on the Boston Common >
The shrinking pencil tower | via @BostonGlobe
"A skinny tower proposed for Tremont Street across from Boston Common is again shrinking, to the point where it looks more like a ordinary midrise building.
The developers behind 171 Tremont Street are now proposing to build a 12-story building just 175 feet high, about half the height of its original proposal, and roughly as tall as two neighboring buildings.
It was the third time Swiss real estate developer Maurice Dabbah reduced the height of his proposed building, in part because of concerns about the shadows it would cast on the Common.
Subtracting the rooftop mechanical systems, the occupied portion of the building would be now 155 feet high, in line with existing zoning for the property. And it would no longer cast new shadows on the Boston Common."…
---
RT Shawn Micallef shawnmicallef: In the @TorontoStar I've some thoughts on Hotel X & how Toronto's public gem has been treated like rubbish
>@shawnmicallef Not sure it will ""dominate the western Toronto skyline for generations"", but for now it's hard to miss/hide. @TorontoStar

>RT Shawn Micallef @shawnmicallef: @SunPosition predicting a tornado then?

>@shawnmicallef Interesting interpretation ha-ha, but not exactly what I was thinking.

"There was a new, disturbing addition to the Canadian National Exhibition this year, and it wasn't something concocted in the Food Building. Rather, it was Hotel X. Under construction for a few years now, CNE-goers saw the "urban resort" rising above the midway as it finally nears completion.
The tallest thing on the CNE site at Exhibition Place, it's impossible to ignore. When an ugly building goes up in the city, we can hope new ones will spring up nearby to obscure it. No chance of that here. Hotel X and its floors of random columns, like the ruins of north Toronto McMansions floating in the sky, will be the dominant canker on Toronto's western skyline for generations."…
---
These are hilarious. Have a look >>
RT BuzzBuzzHome @BuzzBuzzHome 35 building fails that take shoddy workmanship to a whole new level: http://ow.ly/iwJu304fZCB


---
Designing Density in Today's Urban Environments | Multifamily Executive Magazine
"Innovative urban housing solutions are constantly evolving with the highly competitive nature of the housing marketplace. The critical housing shortage in many of our most dynamic cities, coupled with the ascendancy of urban living, is driving a need for larger, denser and more amenity-rich housing projects. Everyone wants central locations in walkable neighborhoods, but these are complex endeavors, on complex sites, with many stakeholders. These buildings must provide high-quality living environments for the tenants as well as enhance the surrounding neighborhood.
Internally, these projects sometimes contain unorthodox sizes and mixtures of housing units, with trendy amenities packages, in a high-stakes effort to meet and even predict demographic trends. In addition to housing, they often provide restaurant and retail space and sometimes contain offices and hotels.
Externally, due to their importance in shaping the present and future character of their environs, these projects typically receive close scrutiny from all involved (and those indirectly involved).
Urban housing projects are more design-intensive and closely parsed by the public than ever before. The numerous design challenges that must be addressed demand the participation of highly experienced design professionals who thoroughly understand urban housing and are committed to both the success of their clients and the betterment of the community."…
---
Buying a condo in Toronto? Here's what you need to know about how much sun your unit will get >
Infographic: Hours of sun per day by time of year and direction window faces: https://t.co/4ZgP1PSSev


---
Too tall, too much shadow >
5 daring (or ridiculous) condos that Toronto never built | via @blogto

Story here - https://t.co/jopMuN5Nos
---
RT UrbanToronto @Urban_Toronto Project of the Day: @HarhayDev's 75 On The Esplanade, design by @_archAlliance_.
Proud to be part of this project team!
---
Shadowing from proposed buildings - how does it affect you?
Homeowners and tenants are often concerned about the impact that shadowing from a proposed house addition next door, or a high-rise down the street, might have on their property. In many cases, development is deemed good for a neighbourhood and proceeds on that basis. After all, in an urban setting, development and re-development are to be expected, right?

But how much is too much in your opinion? How much new shadow can you reasonably be expected to absorb in order for others' projects to proceed/succeed?

This survey asks you when and where sunshine is important to you. Spring? Summer? Fall? Winter? Outdoors? Indoors? Patio? Kitchen? etc. etc. And how much new shadow is too much? And does a great project, that improves your neighbourhood, increase your tolerance for new shadowing?
Survey > https://t.co/RrxLfmANon


---
Simple, genius >
To avoid 'doorings,' cyclist wants drivers to do the 'Dutch Reach' | via @BostonGlobe @jen_keesmaat
"Michael Charney wants you to do the Dutch Reach.
The 70-year-old retired doctor, who lives in Cambridge, is spearheading a grassroots public information campaign to encourage drivers exiting their vehicles to use their right hands to open their car doors.
Charney claims that by doing so, it forces motorists to turn their bodies, and check their mirrors and look over their shoulder for oncoming cyclists. The method, he said, could help avoid what can often be fatal collisions referred to as "doorings," or being "doored.""…
>And the Dutch know a thing or two about cycling @BostonGlobe @jen_keesmaat

>This is what a commuter lot looks like in Holland. How many acres needed if cars? @BostonGlobe @jen_keesmaat
>RT Howard Chang @adcycle: Spending time in Amsterdam and Copenhagen gave a glimpse of what we can be
http://www.bostonglobe.com/metro/2016/09/08/this-cyclist-wants-drivers-dutch-reach/V2Ei5bEiOCfU6ubxX1r8VN/story.html?event=event25 …

---
10-tower GardenCity condo community planned by Rogers in Mississauga | via @buzzbuzzhome


"The Rogers family is more known for putting up cell phone towers than condominiums, but the name behind the Canadian telecom behemoth is vying to make its mark on the Greater Toronto Area's housing market.
Rogers Real Estate Development Limited, a private holding company the Rogers family owns, is planning to build a 10-tower residential community in Mississauga — and it recently took another step towards this goal, BuzzBuzzNews has learned.
On August 9th, the City approved Rogers Real Estate's site-plan application to build a temporary sales centre on a 15-acre parcel of downtown Mississauga greenfield, the planner overseeing the file tells BuzzBuzzNews."…
"The early site map Rogers Real Estate provided to the City outlines plans for what it called GardenCity Mississauga, a 10-tower development on a downtown Mississauga site bounded by Burnhamthorpe Road to the north, Confederation Parkway to the east, Webb Drive to the south, and Pinnacle International's Grand Park development on the west.
The site in Mississauga, a large suburban city just west of Toronto, is the last remaining parcel of undeveloped land of its size in the area.
Proposed towers range in height from 21 to 30 storeys up to 51 to 60 storeys. Podiums would be three to six storeys high. "The broad range of tower heights at GardenCity will contribute to the visually distinctive and rapidly evolving Mississauga skyline," text accompanying the map reads. "Towers should be oriented to take advantage of views of City Centre, Lake Ontario, and major open spaces."
Famme expects the multi-block development's first phase to be a 51-to-60-storey tower on the southwest corner of Burnhamthorpe Road West and Confederation Parkway.
Rogers approached Toronto developer Urban Capital in 2011 to help with the development process, according to an article in the December 2012 issue of Urban Capital's company magazine."…
---
RT World Class Realty @worldclassrp: Rogers reveals first renderings of its proposed 10-tower GTA residential project
---
RT Bryan Tuckey @BILDpres: 2016 could be a record year for new high-rise sales in the GTA | @bildgta


"In a sure sign that the vertical city is rapidly becoming the vertical region, the sale of new condos in the Toronto area is tracking to pass the level seen in 2011, the year the home building industry came roaring back from the 2008 recession.
There were 1,880 condos sold in August of this year, a typically slow month. That's about a 74 per cent increase over the same month last year and slightly more than the 1,754 units that sold in August of 2011, according to Altus Group data released Thursday by the Building Industry and Land Development Association (BILD).
There have been 17,949 high-rise sales between January and August this year to date, compared to 17,380 in the same period of 2011. Condo sales are up 31 per cent this year to date over the same period last year.
The soaring highrise numbers come as the supply of new low-rise homes in the region — semis, towns and detached — dwindled to a 10-year low.
The inventory of new low-rise homes was only 1,379 in August, compared to 16,560 in June 2006, when the provincial Growth Plan was introduced. That trend is fuelling price increases, said BILD CEO Bryan Tuckey."…
---
RT Bryan Tuckey @BILDpres: Interesting article by @JohnLorinc in @Spacing about politics and land use planning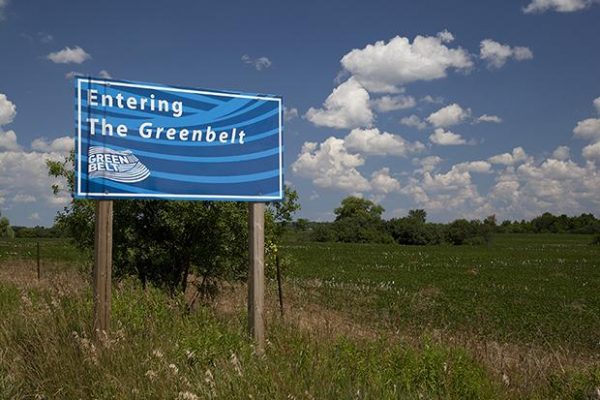 "… two of the Liberals' landmark policy accomplishments – Metrolinx and the Greenbelt/Places to Grow land-use planning regimes for the GTHA – will both become the subject of extensive overhauls at the hands of a Tory government. Both date back to the Dalton McGuinty's first term in office. Both are well-intentioned but flawed in non-trivial ways. And neither has endured regime change, which, to my mind, is the acid test of sustainable public policy."…
Read full article - https://t.co/BeM0UjN6LS
---
Cheers, Ralph