The following relate to urban development and urban design in general, and to specific projects with sun/shade issues in particular. They were derived from our twitter feed @SunPosition
---
Very cool >
Watch these Toronto developments come to life in this render to reality photo tour | via @buzzbuzzhome

"We've all seen the fancy building renderings and computer generated images that developers use in their marketing materials and sales centres. But just how close are these renderings to the real thing? We photographed several recently constructed Toronto condos to compare the renderings with the finished product.
Have a look at the interactive sliders below and watch these developments go from rendering to reality!"…
---
Tall tower is planned in Boston. What shadow will it cast? | via @BostonGlobe
"There could be a new hurdle in the saga to redevelop the defunct Winthrop Square Garage: The 750-foot skyscraper planned for the site would cast long shadows over Boston Common and the Public Garden.
And the shadows would violate state laws.
The tower Millennium Partners wants to put up would extend shadows for as long as 90 minutes in the morning over the beloved parks, perhaps reaching the start of the Commonwealth Avenue Mall, a mile away, at certain times of year.
To move the billion-dollar project forward, the Walsh administration wants to tweak quarter-century-old statutes governing shadows cast over the two parks. But parks advocates and some key lawmakers are concerned, saying a change in the law could encourage construction of more towers darkening the two historic public spaces."…
---
Very cool (pun intended:) >
10 Real Estate Developments Utilizing Designs To Block Desert Heat | ULI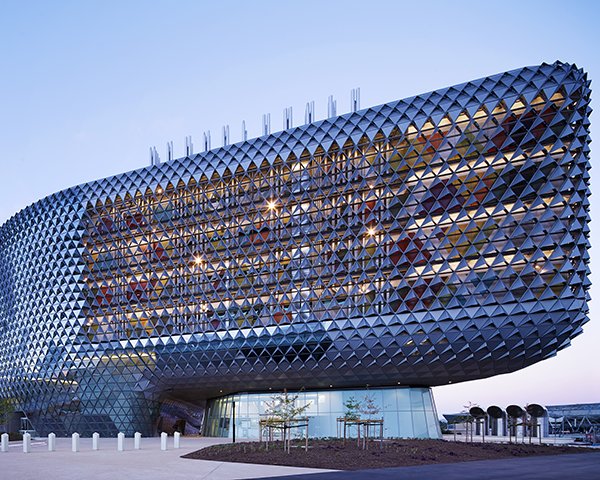 "As of midsummer, 2016 was on track to be the hottest year on record worldwide. As global temperatures rise, the passive and active design strategies used in the hottest parts of the world to keep buildings habitable, reduce the money spent on air conditioning, and conserve water resources become relevant in more regions than ever.
The following ten projects—all completed over the past five years—represent a variety of approaches to blocking the heat, including concrete domes modeled on palm trees, building forms borrowed from Arabian tents and Arizona canyons, motorized louvers controlled by sensors, solar chimneys tucked behind recycled copper panels, and a veil of twisted white fabric sunshades."…
---
I've got relatives in the Netherlands who own 2 bikes, one at each end of their daily commute by train.
---
Councillor: tall residential buildings moratorium for downtown Toronto draws sharp critics | via @BuzzBuzzHome
"UPDATE November 15th, 2016: Councillor Wong-Tam has withdrawn her request for the Director of Community Planning for Toronto and East York to report on the feasibility of the one-year tall residential building moratorium for Toronto's downtown core.
Original story: A Toronto city councillor has submitted a letter proposing a one-year moratorium on the development of new tall residential buildings in the city's downtown core.
Ward 27 Councillor Kristyn Wong-Tam submitted the letter, dated October 27th, 2016, to the Toronto and East York Community Council, requesting that the council's community planning director report to the council on the "feasibility of implementing a one-year moratorium on new tall building residential re-zoning applications."
The councillor's arguments supporting the moratorium are wide-ranging, from concerns of housing oversupply in the city to inadequate city infrastructure that has not kept up with "intense growth in the downtown." Gridlock, pedestrian and cyclist safety issues and disruptions to business owners caused by construction were also mentioned in the letter."…
---
Shadow concerns may doom plans for Boston's second-tallest tower
Proposed Winthrop Square tower's shadows cast doubt on 750-foot plan | Curbed Boston
"Plans to plunk a 750-foot, 55-story tower where the city-owned Winthrop Square Garage now looms have been cast into doubt. Why? Because of concerns over the shadows that the building—the tallest primarily residential one in the city—might throw over the Public Garden and the Common.
Specifically, some lawmakers and locals are upset that the years-long negotiations over the sale of the site to developer Millennium Partners, and that developer's plans for the tower, did not include much discussion about the potential shadows.
Such shadows lasting more than 60 minutes daily are not allowed under state law; and therefore the tower as currently imagined would require major legal changes at the state and city level to advance. Per Tim Logan in the Globe:
[The Boston Planning & Development Agency] and Millennium have released few details, but have acknowledged that preliminary building models show shadows for as long as 90 minutes in the morning during certain times of the year, reaching as far as the edge of the Commonwealth Avenue Mall, around three-quarters of a mile away.
There are a couple of ways forward on the development. One would involve changes to the tower's design, but that might not be feasible because it has to be a certain size with a certain number of condos, etc., to make it financially worthwhile for Millennium. Another way forward would be to tweak the shadows law.
But that could take months, and the timeline's pretty tight on this one. Over to Logan again: "The agency contract with Millennium, which a spokeswoman for Mayor Martin J. Walsh said should be signed within a few weeks, gives city officials 10 months to get shadow law changes approved. If they don't, city officials face the prospect of giving back to Millennium a $10 million deposit.""…
---
58% of people consider 30+ minutes less sun per day OK due to building projects nearby…

Of those, 68% willing to give up up to 60 more minutes sun per day if development improves overall neighbourhood
---
Regulating Melbourne's Skyscraper Jungle | via @Sourceable
"Building height in inner parts of the City of Melbourne will be limited whilst mandatory setbacks and building separation will apply under new planning rules now in force as the state government moves to address growing levels of concern about overshadowing and excessive levels of density within the city's centre."…
---
@CBCToronto Then what are property taxes for? And what about development charges? These are intended to fund capital projects, no?

---
Nice view... >
The sunlight and glare at the Cowboys' stadium wrecks the Redskins offense | via @CBSSPORTS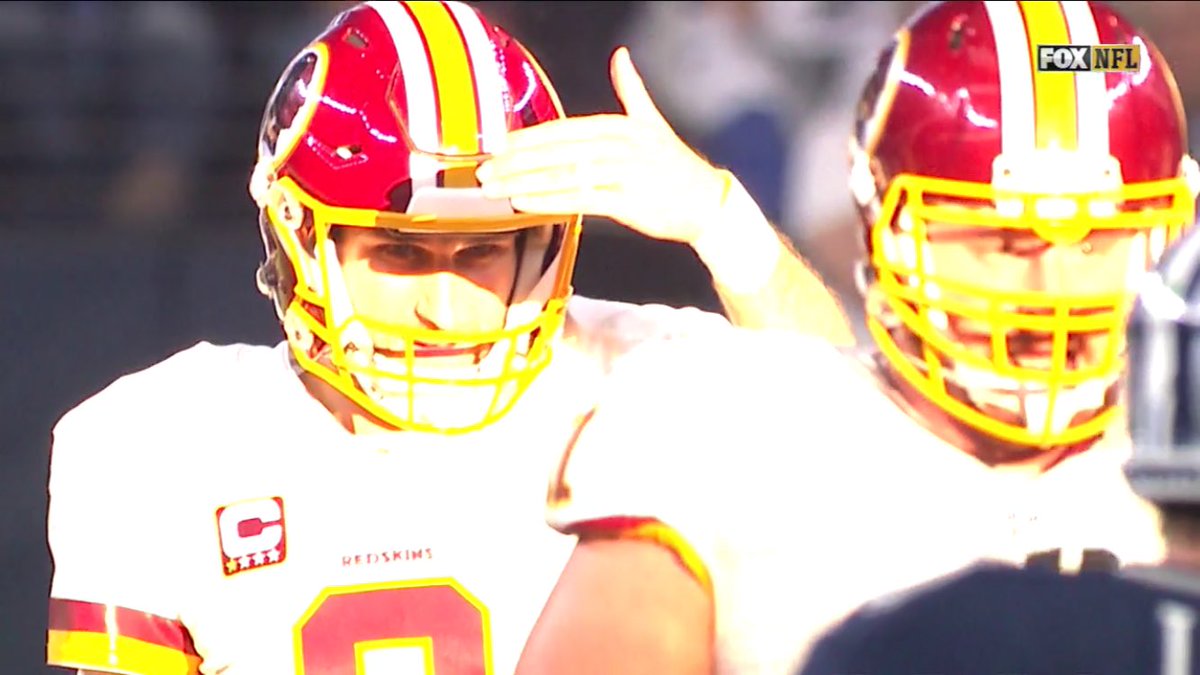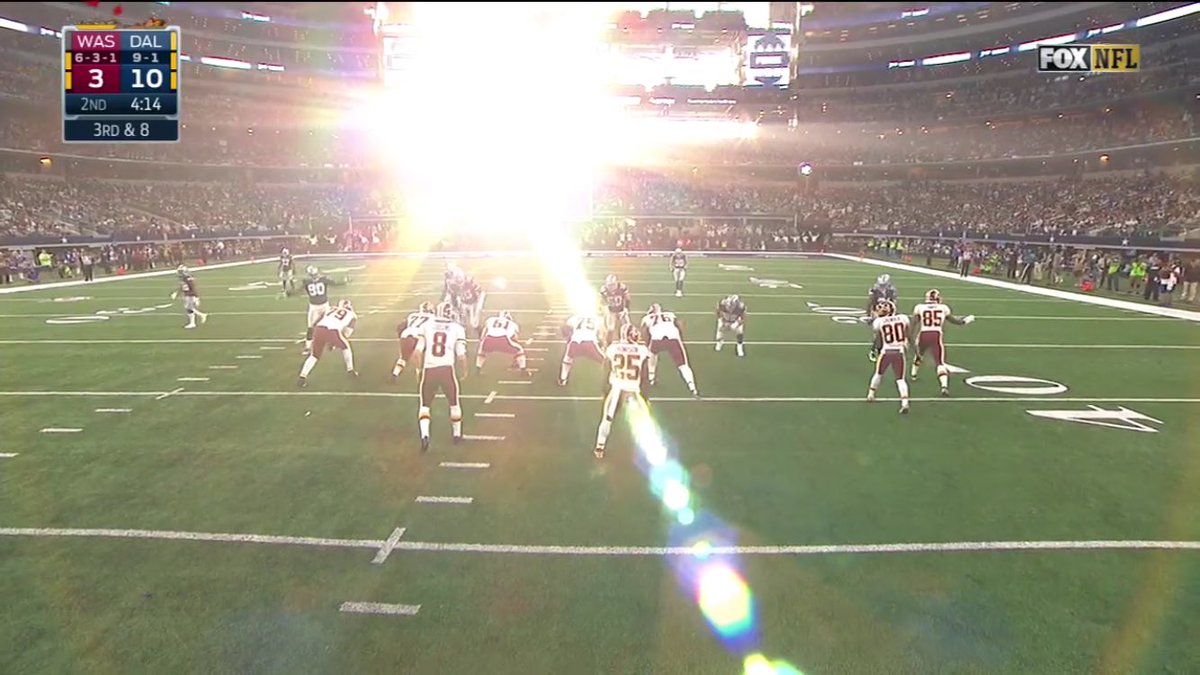 "The Cowboys pulled off an impressive 31-26 victory over the Redskins on Thursday, looking sharp in all phases of offense and better than expected on defense. Washington could have won, of course, but they didn't take advantage of some good field position and solid drives in the first half, coming away with field goals where they needed to get touchdowns.
The Redskins didn't get much help from the natural elements, though. During multiple drives and on one long field goal attempt, the sun was blinding multiple Washington players.
Kirk Cousins, who finished with a massive 449-yard game, was struggling staring into the blinding rays created by the monstrosity that is Jerry World.
Kicker Dustin Hopkins also dealt with the sun, staring straight into the rays during a 55-yard field goal attempt."…
---
Sun issues don't stem from building flaw in Cowboys' stadium: architectural expert | via @sportsdaydfw
…"How could architects design a gorgeous, $1.15 billion glass structure and have one end zone face into the setting sun? Did this slip their mind? Why did the Cowboys sign off on it?
The answers: "…
---
Shadow concerns >
Four-storey apartment by Central school opposed by Upper Grand board | Guelph Mercury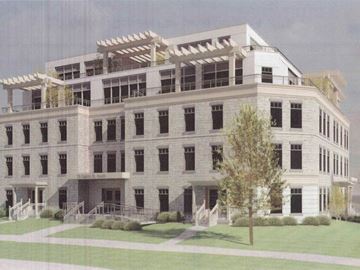 "The public school board is urging council to reject a city staff recommendation that a four-storey apartment building be allowed on a site next to Central school and near the Basilica of Our Lady.
The staff recommendation, which goes to council for a decision Monday, recommends a four-storey building instead of the five-storey building proposed by local developer Tom Lammer.
Trustees of the Upper Grand District School Board discussed the issue behind closed doors on Tuesday, and on Thursday the Toronto law firm of Papazian Heisey Myers sent a letter to city hall on the school board's behalf.
The letter takes issue with city planning staff recommendations on several counts, including the shadow impact of a four-storey apartment building on the playground of Central Public School."…
http://www.southwesternontario.ca/news-story/6986465-four-storey-apartment-by-central-school-opposed-by-upper-grand-board

---
Cheers, Ralph