The following are miscellaneous sun, shade, solar and solar energy facts and comments. They were derived from our twitter feed @SunPosition
---
Our monthly sunrise/sunset tables have been updated.
http://www.sunposition.com/tables.html
---
A few of the samples include:
---
When will the sun begin setting in Toronto after 9PM?
The sun sets in Toronto after 9 PM beginning June 13th. Ends July 10th.

---
UV peaks in Toronto between about 1:15 and 1:20 PM in June.
---
Does UV peak at a certain time of day? See here... Peak UV Times
https://t.co/SKQPcJz8YJ
---
It must be difficult looking down at this beautiful blue marble knowing that evil and horrific things are going on. @Cmdr_Hadfield
> RT @Cmdr_Hadfield: @SunPosition I focus on the gracious and the magnificent, the generous and the kind and the hopeful. There's plenty of that, too.

> @Cmdr_Hadfield Well said. That is a great way to look at it.

---
Earliest sunrise of the year in Toronto is 5:35 AM on June 15th.

---
Sunset time in Toronto doesn't change by more than about 3 minutes for the next month. 9:00 to 9:03 PM.
---
Believe it or not, the sun starts rising later in Toronto starting tomorrow June 16. We're talking seconds mind you.
---
The sun will be about 125 km north of Hong Kong at the Summer Solstice June 21, 2017, 04:24 UTC (00:24 EDT).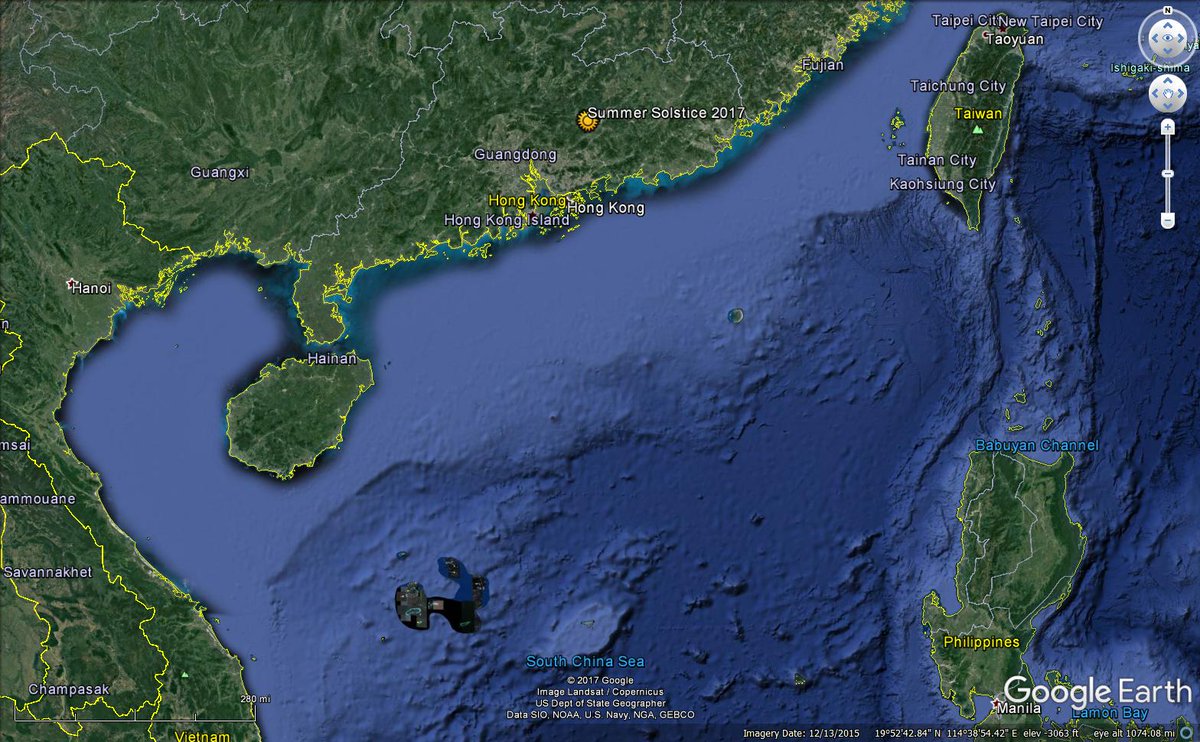 ---
Hard to believe, 10 yrs ago today (June 23, 2007) PM @stephenharper unveiled sundial I designed for Air India Flight 182 Memorial in Toronto.
---
32 yrs ago today (June 23, 1985) - Air India Flight 182.
'Time Flies / Suns Rise And Shadows Fall / Let It Pass By / Love Reigns Forever Over All"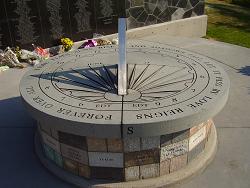 ---
Sure, we just had the longest day of the year, but the latest sunset in Toronto is on June 26th. 9:03 PM.
---
Unique solar event visible across Canada on July 1st. Canada150 1/3
Join fellow Canadians from sea to sea to sea on July 1, 2017, by watching the sun cross the birthplace of Canada. Canada150 2/3
Canada150 Solar Event - For story and local view times see
https://t.co/8Sqxto9Ts2
Please RT. 3/3

---
Thought you might be interested in this for Canada150 @shawnmicallef @glynbowerman @adamstiles @AnthonyFarnell
https://t.co/PSWxVS9BKg
Solar event visible across Canada on July 1st - Canada150 Canada Day
https://t.co/sOjnFdL6zA
See the sun from coast to coast when it is high noon over Canada's birthplace on Canada150. View times -
https://t.co/8Sqxto9Ts2
All Canada unite on Canada Day to watch sun pass by our birthplace at high noon. Canada150 View times -
https://t.co/8Sqxto9Ts2
Hey Ottawa, at 12:16 PM on Canada Day watch high noon sun pass by Province House, Canada's birthplace. Canada150 @canada150th @CBCOttawa
Hey Ottawa, see the sun reach its peak over Canada's birthplace at 12:16 PM ET on Canada Day. Canada150 @canada150th @CBCOttawa
At 9:16 AM in Vancouver on Canada Day, see the sun at high noon over Canada's birthplace. @canada150th Canada150 @CBCVancouver
---
Cheers, Ralph