The following relate to the dangers of sun glare while driving, and traffic safety in general. They were derived from our twitter feed @SunPosition
Coroner: Sun glare could have caused deadly Auburn crash | WRBL News
image via Wikimedia Commons
AUBURN, AL - The late afternoon sun could be to blame for a deadly Auburn crash Sunday, Lee County Coroner Bill Harris says in a news release Monday.

At 5:13p ct, Mary Hunta Owens, 85, of Auburn, died instantly when the vehicle she was riding in was stuck on the passenger side by an SUV, the coroner says…
more - http://t.co/E0MBhguV29
---
RT @ctv_stjohn: Gov says in 2012 - distracted driving was responsible for more deaths in BC than drunk driving.
---
RT @barrieadvance: Morning sunshine to blame for Barrie crash that sent woman to hospital | The Barrie Advance
BARRIE, ON - Bright sunshine was to blame for a 25-year-old woman being sent to Royal Victoria Regional Health Centre with minor injuries to her legs early Wednesday morning.
She was struck on Mapleton Avenue, near Marcellus Drive.
"With the light from the sun, she couldn't see anything, so she went to put her visor down and she struck a parked vehicle," said Barrie Police Const. Melanie Turner.
The woman stopped her Sunfire to leave a note to the driver of the damaged car, but as she was placing the note, an 18-year-old woman in a Dodge Caravan hit her.
"It was because of the sun as well," Turner said.
Both the 25-year-old woman from the Sunfire and the 19-year-old woman driving the Caravan were charged with careless driving.
link - http://bit.ly/1htys0N
---
Sun glare can wash out traffic signals. Make sure you know the signal colour before proceeding >>>
Wanatah firefighters injured in crash | Herald Argus
WANATAH, IN - Two volunteer firefighters from Wanatah were seriously hurt in a crash Sunday morning with a semi-tractor trailer, an accident apparently caused by the blinding sun…
They were traveling U.S. 421 and were in the process of crossing U.S. 30 when broadsided by the semi at about 7 a.m.
Police said the semi was driven by 39-year-old Trevor Molnar of Minooka, Illinois. Molnar told investigators he was westbound and couldn't make out the color of the traffic signal due to the glare from the sun. He didn't notice the light was red until he had gone into the intersection, according to police…
more - http://t.co/9F1B71mmZ0
---
Police say sun glare could be a factor in fatal OR crash | KREM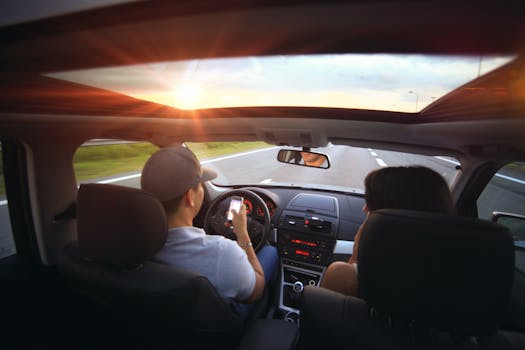 image via pexels
FOREST GROVE, OR - One person was killed and another was injured in an accident near a Forest Grove school Wednesday, according to Forest Grove Fire & Rescue.
The man who died was identified as J T Mercado-Nuno, 49, of Hillsboro, and his coworker, Scott Bafaro, 27, of Portland, was also hurt, according to police. Both men were employed by Oregon Green Thumb Landscape Maintenance out of Forest Grove and were in the process of unloading equipment from a work trailer when the accident occurred…
A neighbor ran to help after she heard the crash just after 7:30 a.m. on 18th Avenue and Maple Street, near Joseph Gale School…
Police said sun glare may have been a factor in the crash, which remains under investigation...
more - http://t.co/nOaiYvvN9n
---
Springtime sun glare hits Schriever commuters | Schriever Sentinel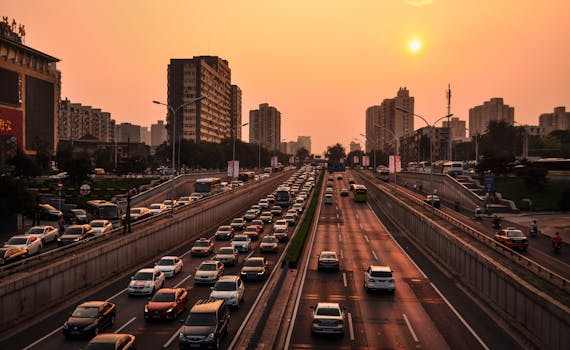 image via pexels
SCHRIEVER AIR FORCE BASE, CO - Marketers for Colorado Springs' tourism industry often tout the area's 300-plus days of sunshine a year, but that sunshine isn't always a welcome sight for Schriever commuters.

It only takes a few commutes for drivers to figure out they must drive into sun glare every morning. And, unfortunately in the springtime, they get the same treatment on their way home.

"Many times, it can be like driving into a spotlight," said Master Sgt. Sarah Law, 50th Space Wing ground safety chief. "With the sun rising just above the horizon line, it becomes more than difficult for drivers to not only see others cars, but to even distinguish between red and green stop lights."

It can be funny to hear drivers say, "the sun was in my eye," but as many Schriever commuters can attest, sun glare is a very real hazard.

"We had a traffic crash on base just a few weeks ago where a driver said the glare was so harsh that she couldn't see another car," Law said. "The issue is especially important for Team Schriever members because of our location relative to residential areas. We have been discussing the topic at right start briefings and it's important to get the word out to the entire base about how drivers can mitigate this hazard."

The 50 SW Safety office recommends drivers take the following steps to combat sun glare and reduce hazards.

Drive with headlights on
 Use polarized sunglasses
 Increase following distance behind cars ahead
 Utilize your car's sun visor
 Keep your windshield clean, inside and out
 Avoid storing papers or other items on your dashboard
 While experiencing heavy sun glare, use lane markings as a guide

"Driving with your headlights on makes sense because it helps other drivers see you," Law said. "Creating more distance between yourself and the car in front of you will also allow you more time to react to a circumstance. I advise people to also use alternate routes. For instance, I was driving east on Woodmen Road last week and the sun glare there was brutal. I couldn't see the traffic signals, so I turned on Marksheffel Road and drove south to Highway 94. I hit the glare again once I turned onto Highway 94, but at least I gave myself a break from it for a lengthy period and there is only one traffic signal between there and Schriever."

Drivers should also use caution when they are heading in the opposite direction of sun glare, since reflection off other cars and surfaces can temporarily blind as well. Colorado drivers frequently can experience sun glare combined with rain and snow as well.

"We are conditioned to focus on severe weather conditions like snow and ice when driving," said Lt. Col. Nate Iven, 50 SW safety chief. "The first 10 to 15 minutes after sunrise can also be severe, but taking these steps can reduce the risk."
link - http://t.co/z51kn0gkEU
---
Great advice RT @SafeDriver: When the sun comes out shining, do you have fashion sense or common sense while driving? http://t.co/vzVIetIPY2
---
Concern over solar park glare 'danger' | Carmarthen Journal
image via Wikimedia Commons
WHITLAND, UK – Concerns have been raised over "blinding" glare coming from the newly-erected solar park in Whitland.
Residents say the reflected sunlight was potentially dangerous for those nearby...
more - http://t.co/z9RkHo1506
---
1 airlifted, 4 others hurt in crash involving school bus | via @9News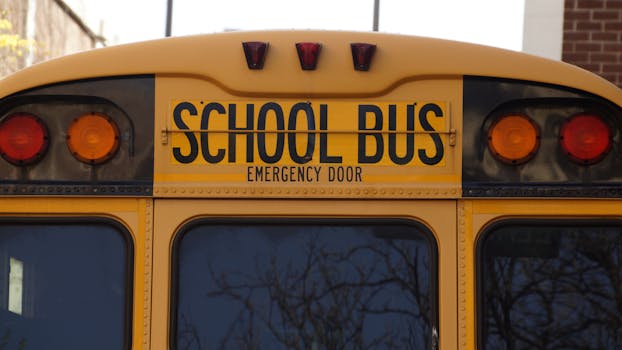 image via pexels
LARIMER COUNTY, CO - A serious crash involving a school bus and passenger vehicle on Bandana Lane and County Road 82 in Larimer County left three students and two adults injured Friday morning.
The driver of a Toyota slammed into the back of the Poudre School District bus as it was stopped waiting for a passenger around 7 a.m…
According to police, the three students and the bus driver all suffered minor injuries but were transported to the hospital via ambulance as a precaution.
The Colorado State Patrol says excessive speed was not a factor, neither were drugs or alcohol. Investigators are looking for the cause.
Dickerson's family told 9NEWS the sun was in her eyes. The glare that time of day affected what she could see…
more - http://t.co/nd2fK2ZJmg
---
Springtime roadway hazards | Messina Bulzomi Christensen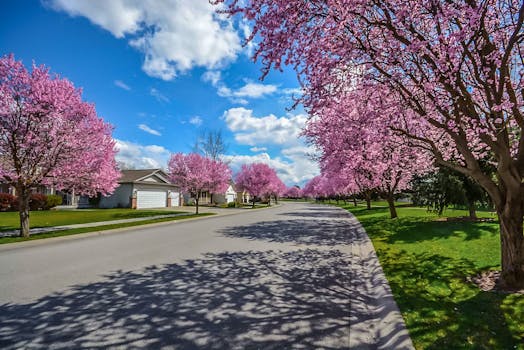 image via pexels
TACOMA, WA - With the warmer weather and more sunny days heading our way, we are all excited to get out and explore Washington's scenic roadways. Of course, along with all the beautiful wildflowers blooming on our region's majestic mountainsides come a few seasonal hazards you should be aware of. If you've heard any local news in the past month, you already know about one very dangerous weather-related peril: mudslides. There are many other springtime menaces facing drivers, as well, such as distracted driving, sudden changes in weather and conditions, weakened shoulders (the narrow gravel or grass area alongside the road), or potholes which emerge through the winter months. The nice weather also tends to bring out more motorcyclists, pedestrians and bicyclists that drivers must watch for carefully. As backyard barbeques and baseball season start, it's also a good idea to be aware that people may be drinking and driving…
Spring can be dangerous for pedestrians with drivers facing sun glare…
more - http://t.co/HubVw0KPbh
---
RT @Transport_gc: It's Rail Safety week! Distractions can be deadly. Look carefully, and obey all crossing signals | Transport Canada
video - http://bit.ly/1sLOeHP
---
Woman Who Crashed Into School Bus Blames Sun Glare | CBS Denver
LARIMER COUNTY, CO – The woman who drove right into a school bus is talking about what she saw the moments before impact.
Ashlie Dickerson's car was wedged under the school bus. She says she was driving her normal route to work but she normally doesn't see a bus in that area. But when turned onto the typical road she takes she said she was overwhelmed by sun glare.
"You've got sun right there on the horizon, That's all I can remember up to the accident," said Dickerson…
more - http://t.co/QMeaRwG4y0
---
Cheers, Ralph