The following relate to the dangers of sun glare while driving, and traffic safety in general. They were derived from our twitter feed @SunPosition
Drivers complain of sun glare from melting dashboards | WFLX
WEST PALM BEACH, FL - When the sun pops out, Kay Samson pops open her sun shade. "I love this car," said Samson.
To help it last for years, Samson spent extra money to tint her windows. It hasn't helped. The sporty car still has soft sticky spots on the dashboard. "I've lived in South Florida for 26 years and never seen a melting car," said Samson.
Ann Borgess hasn't either. "It's very sticky here and it looks unsightly and it's difficult to clean," said Borgess pointing out the issues with her dashboard.
When the sun hits the sticky surface, a shiny safety issue stares back at drivers. "There's the glare, and when that comes up you can't really see where you are going properly," said Borgess…
more - http://t.co/4KcWevwvlv
---
RT Danielle Grant @theWXwoman: Visor down, shades on, eastbound, hands at 10 & 2!! @TauniaHottman, sun-glare is the worst!!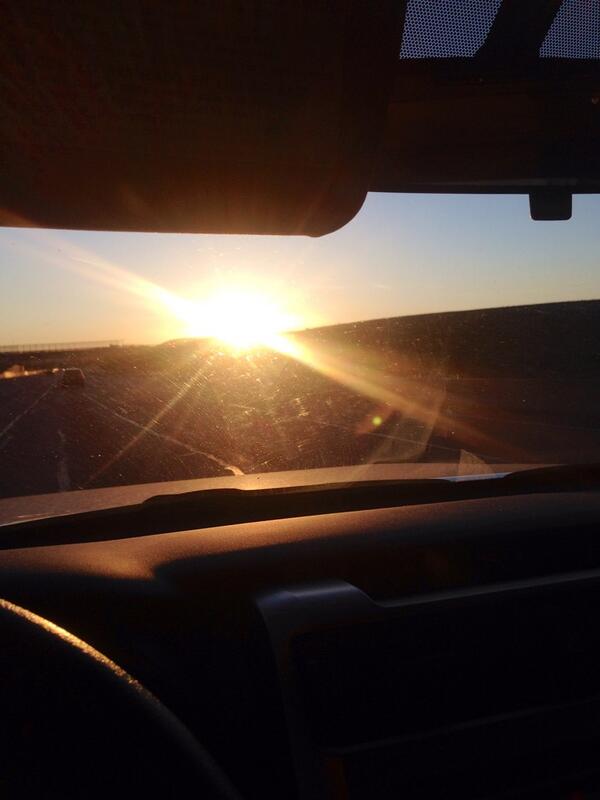 ---
RT Taunia Hottman @TauniaHottman: Booyah! That's some sun glare. Grab the shades!! #cotraf #9newsmornings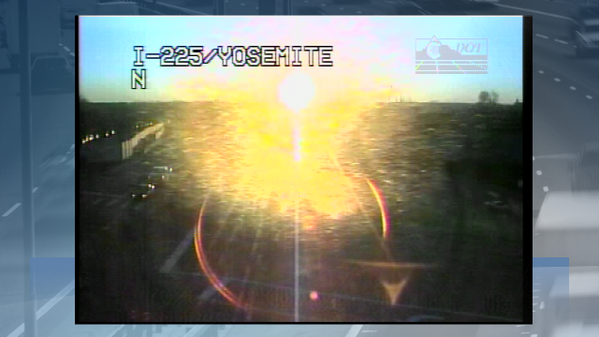 ---
Sun glare causes accident | LA Monitor
WHITE ROCK, NM - Police responded to an accident in White Rock where a minivan slammed into the back of a parked semi truck on Meadow Lane. According to police, the driver, who was not injured, was blinded by sun glare as he was heading out to Rover Boulevard.
more - http://t.co/Bv5t7caaF7
---
Changing road grades can increase the effect of sun glare >>>
Woman convicted in crash killing bicyclist | The Blade
PORT CLINTON, OH - A Martin, Ohio, woman pleaded no contest Wednesday to a misdemeanor charge for a crash last year that killed a 21-year-old woman who was bicycling cross-country to raise money for multiple sclerosis research.
Lynne R. Smith, 49, is to be sentenced June 3 after Louis Wargo, an Ottawa County Municipal Court magistrate, accepted her plea to one count of second-degree vehicular homicide and convicted her.
Emilee Gagnon, of Holliston, Mass., was riding her bicycle westbound on State Rt. 163 in Harris Township, about two miles east of Genoa, shortly before sunset Sept. 23 when Ms. Smith's sport utility vehicle struck her from behind near Nissen Road.
Ms. Smith told Ohio Highway Patrol troopers she didn't see the bicyclist because of glare from the setting sun. She said she had driven into the sunlight for about eight miles after leaving Oak Harbor on Route 163, and was adjusting a visor to reduce the glare when she struck Miss Gagnon. She estimated her speed at 55 to 58 mph…
After the hearing, Tom Stebbins, Ms. Smith's attorney, said his client drove up an incline on Route 163, at which point she was "totally blinded" by the sun, and couldn't see Miss Gagnon or her bicycle…
more - http://t.co/SxTGSC7DPL
---
May worst for sunstrike crashes: New Zealand | Marlborough Express
MARLBOROUGH, NZ - Sun shine is usually welcome on a winter's day, but it can be deadly on the roads.
May is the worst month of the year for road crashes caused by drivers being blinded by sunstrike, when the angle of sunlight hitting a windscreen creates glare that is hard for drivers to see through.
Between 2009 and 2013, eight crashes in Marlborough involved sunstrike. One person was seriously injured in a crash, with eight others suffering minor injuries.
Sunstrike is at its worst on winter mornings and afternoons, when the sun is low in the sky…
AA Motoring Affairs general manager Mike Noon said sunstrike might seem like a minor annoyance, but hundreds of accidents were caused by a driver being blinded by sunlight. The most common types of crashes involving sunstrike were people pulling out from a side street or driveway into the path of another vehicle they hadn't seen, as well as rear-ending a vehicle that had stopped. "May is the highest risk month and from now through to August is when drivers need to be extra careful," he said.
Cyclists, pedestrians and motorcyclists were also at risk as they could be easily hidden in the glare of the sun.
"On sunny mornings and afternoons everyone needs to be extra cautious at intersections and not assume a driver has seen them," Noon said.
SUNSTRIKE TIPS
Anticipate when it might happen and use your visors or sunglasses
Polarised sunglasses best combat glare
Drive with your headlights on so your vehicle is easier to see
Keep your windscreen clean inside and out
If you are hit by sunstrike, slow down and be extra cautious..
more - http://t.co/VxoHfSKZU4
---
Protect Yourself From Sun Glare… The Secret Road Hazard! | New Look Collision Center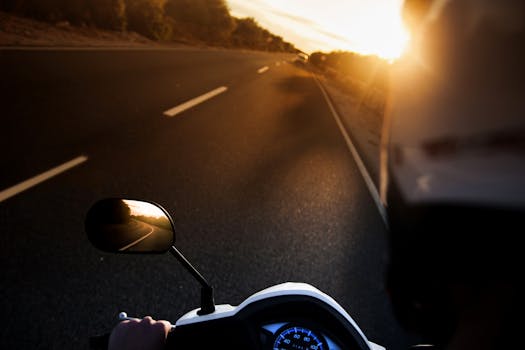 image via pexels
LAS VEGAS, NV - Driving at night, through heavy fog, sleet, heavy snowfall or thunderstorms are just a few hazardous scenarios that can impair a driver's vision and cause accidents. Most drivers do not usually consider the vision problems they could have while driving on a bright sunny day, but that's exactly what can happen as a result of sun glare.
Accidents caused by sun glare while driving in Las Vegas happen frequently because it tends to be very sunny. Direct sunlight in itself is usually not the cause of these accidents, however. Rather, the danger comes from the glare of the sun's reflection as it bounces off of other cars, pools of water, metal objects and windows. Another common cause that creates sun glare comes from dashboards polished with vinyl cleaners. Vinyl cleaners create a shiny surface on the dashboard that increases the reflection of the sun's light inside the windshield, also referred to as "veiling glare".
According to police reports, sun glare is a hidden traffic hazard that causes a number of auto collisions and even deaths on the road. Sun glare puts drivers more at risk of running into the back of another vehicle, swerving too far over into oncoming traffic, running off of the road, hitting pedestrians and animals, or failing to see traffic lights and signs.
Driving on a clear sunny day may seem like the ideal driving scenario, but it carries a deceptive danger that many drivers may be unaware of until it happens to them. Temporarily not being able to see while driving, even for a slight second, can spell disaster and may even cost you an auto body shop trip or your life! Worse yet, spring is the peak season for sun glares since the sun stays at its lowest during morning and evening rush hours.
Although there's not much you can do to prevent the actions of other drivers, you can take as many precautionary measures as possible to make driving on the road much safer.
Sun glare is seldom considered as a reason for causing a car accident, but temporary blindness caused by sun glare is a real danger. Minimizing sun glare by positioning your driver's side visor or traveling slower to keep a good distance from the next vehicle on the road can all offer some level of relief. In order to reduce the effects of sun glare strikes even further, stay connect to our New Look Collision Center of Las Vegas blog, or contact us to receive comprehensive services and safety tips today!
Source - http://t.co/QrUL0RUN1P
---
Boulder trial opens in Valmont Road crash that killed cyclist last summer | Boulder Daily Camera
image via pexels
BOULDER, CO - The trial of Lucio Ramirez, the driver of a semi trailer involved in the collision that killed bicyclist Randy Herndon on Valmont Road last August, began Tuesday with prosecutors arguing that the driver failed to use caution while making a left-hand turn.
Defense attorneys, however, countered that Ramirez's decision to turn was reasonable and not careless…
According to officials, at 6:50 a.m. Aug. 13, Ramirez was driving a truck owned by Villa Lobos Concrete east on Valmont Road when he made a left turn into the driveway of Pioneer Sand Landscape Supplies, 6379 Valmont Road.
Herndon and a coworker were bicycling west on Valmont, and Herndon collided with the rear tires of the truck. He was killed instantly…
more - http://t.co/vYOuvmOjKy
---
Transport Canada: Sun's glare possible cause >>>
Plane crash results in lawsuit | GlobalNews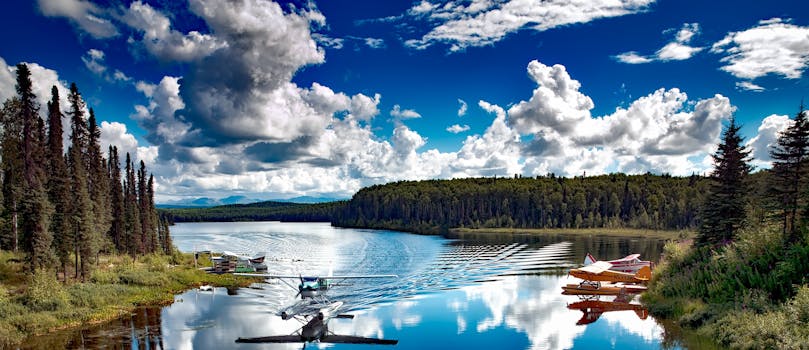 image via pexels
PEACHLAND, BC - More than two years after the fact, a lawsuit has been filed against the estate of the pilot of a plane that crashed in the Okanagan, killing three people.
The crash happened near Brenda Mines on May 13, 2012 shortly after the plane took off from Okanagan Lake.
The pilot, 52-year-old Colin Moyes, and an elderly couple, Peter Brooke, 81, and his 79-year-old wife, Inez Helen Keate, died on impact. All three were from West Vancouver.
A Transport Canada investigation revealed Moyes may have crashed because his vision was affected by the sun's glare…
more - http://t.co/5pEbFIFXNw
---
@SafeDriver Roundabouts are a great idea. Kemptville has some good examples
.
---
An interesting legal take on sun glare and driving | Serious Lawyers >>>
Driving Into the Sunset
MALONE, NY - Driving into the sun can be deadly. The glare on the windshield from the sun can make it impossible to see other cars or people in the road. So if the sun blinds the driver and the driver hits another car or a person, who is at fault? Who is Responsible? Two attorneys, Kevin Faley and Andrea Alonso have written an article in the New York Law Journal about sun glare and accidents…
more - http://t.co/3dS7uBmNzr
---
'Sun was blinding' says Waterlooville death crash driver | The News
WATERLOOVILLE, UK - Lauren Paul, 23, told a jury the sun was 'completely blinding' on the day her Nissan Micra collided with great-grandfather Ray Elsmore in Tempest Avenue, Waterlooville…
She told the jury at Southampton Crown Court that as she turned into Tempest Avenue the sun was directly in her view.
'I could see down my bonnet and as far as I could see down the road,' she said.
'I could not look directly upwards into the sun because it was so blinding.'
Paul, who has not driven since the accident, said she pulled down her visor and sat up taller to get a better view of the road...
In other evidence, PC Edward Wilson, a forensic collision investigator, said the fluorescent uniform of Mr Elsmore would have been made more ineffective because of the sun, particularly as it was shining from behind where he was standing.
But he said: 'What is certain is that... the driver failed to adjust their driving to suitably perceive and react to the presence of the school crossing patrol.'
He said it would be 'more difficult' to see Mr Elsmore but 'not impossible'…
more - http://t.co/SGh0DaYl5Z
---
Cheers, Ralph