The following relate to the dangers of sun glare while driving, and traffic safety in general. They were derived from our twitter feed @SunPosition
---
Signs warning of sun glare needed? >>>
Three students hit by car outside Estacada Junior High School | KPTV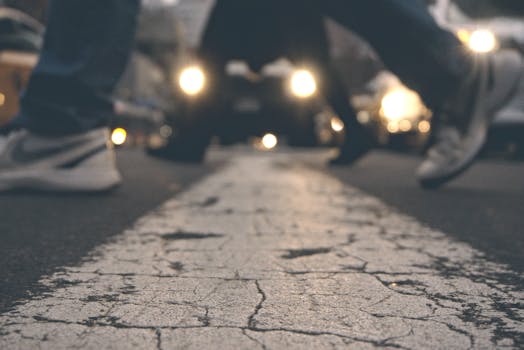 stock image via pexels
ESTACADA, OR (KPTV) - Three students were hit by a car outside Estacada Junior High School Wednesday morning.
Emergency crews responded to the scene on Main Street at 8:42 a.m…
Officers said the glare from the sun was a possible factor in the crash…
more - http://t.co/HWOX5oKGXs
---
Great tips from a state trooper about headlight use >>>
TROOPER TIPS - Shedding a little light | Sterling Journal-Advocate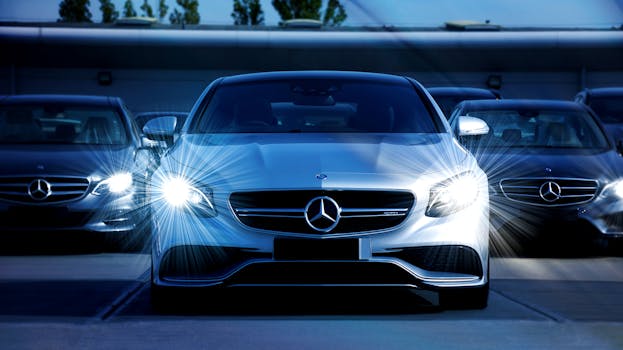 stock image via pexels
There seems to be confusion on when headlights should be used. The easy answer is to use them any time you start your vehicle, day or night. However, if you do not wish to use them all the time, there are specific times outlined in Colorado's Traffic Code for headlight use…
This statute can be broken down into two sections.
First, we will address "between sunset and sunrise." These times are not matters of opinion for when you think it is sunset or sunrise. The official sunset and sunrise times are determined when the upper edge of the sun is on the horizon...
Although headlights are not required before the official sunset time or after the official sunrise, a good recommendation is to use them for at least half an hour before sunset, and half an hour after sunrise. Using your headlights in this manner can help other motorists see your vehicle when there may be glare from the sun rising or setting.
Second, we will address the "unfavorable atmospheric conditions" section of the statute. Whether it is rain, hail, snow, fog, or any of the other weather conditions that Colorado provides us, if you cannot see a vehicle or person at a distance of one thousand feet, which is more than three football fields, you must turn on your headlights, by law...
In addition to the laws regarding headlights, there is also another subject related to headlights that I would like to make drivers aware of...
If your vehicle has automatic headlights, please ensure that your taillights do come on when they are activated, or simply turn the knob to activate all of your vehicles lights…
Please remember, headlights are not only to help you see at night, they also help other motorists identify your vehicle. If other motorists do not see you, they do not know that they need to avoid your vehicle. Before you drive, please take a quick moment to check your headlights and ensure that they are working properly, and please use your headlights as required.
more - http://t.co/RJFJKtpLdU
---
MT @tpr2: There's a teddybear in every Dutch police car, in case something troubling happens to a child.
---
Blinding morning sun blamed for crash that closed I-40 East in Sevierville | Knox News
---
Driver blinded by sun at time of fatal accident | The Mayo News
CASTLEBAR, IRELAND - A driver was blinded by the glare of the low winter sun when she hit an elderly pedestrian, which resulted in the death of the 81-year-old Castlebar woman.
Mary Keane of 38, Castlehill Park, Castlebar, was knocked down by a car on the Pontoon Road, Castlebar on December 23, 2013, and died in Mayo General Hospital as a result of her injuries on December 30.
The driver of the car, Ann Barrett of 4, The Brambles, Pontoon Road, Castlebar, told the inquest into Ms Keane's death that she did not see her when the collision occurred due to the glare of the sun.
"The low sun broke through the clouds and was shining directly through the windscreen. I continued to drive straight towards town when suddenly I heard the thump at the front left hand side of the car. As I heard the thump I saw a person hit the bonnet and then the windscreen. The sun was blinding when I hit the person at the time. I didn't see anybody crossing the road when I was driving," she told the inquest…
Tom Dennings explained that when he was passing he heard a woman shouting 'call 999' and he immediately called 999. He said there was no rain at the time but added there 'was an awful glare of the sun at the time.'…
The jury recorded a verdict of accidental death and the coroner, John O'Dwyer expressed his sympathy to Ms Keane's family and also to Ms Barrett.
more - http://t.co/KhKpz5SFZf
---
Sun glare is one of the contributing factors in 3,000 car accidents every year | Radna Law
Here are some tips to avoid sun glare car accidents:
1. Clean your windshields. A dirty windshield only worsens the problem.
2. Wear quality sunglasses with polarized lenses and UV protection. Unpolarized lenses don't effectively help.
3. Use the car visor in your car. It can be very effective at blocking the sun.
4. Turn headlights on so oncoming motorists can see you as they're driving toward the sun.
5. Use the same precautions and care as driving in other hazardous conditions, like fog or rain…
more - http://t.co/49SvMvbANB
---
Saw a SmartCar belching black smoke tonight lol.
---
The Dangers of Summer Driving | Tyre Giant Blog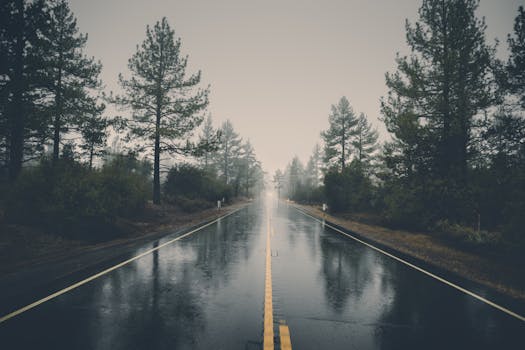 stock image via pexels
Although driving in the sunny summer months is an enjoyable and fun experience, the dangers of summer driving are never quite as publicised as the potential motoring threats experienced in winter.
Here we'll outline some of the most common dangers of summer driving, how they can affect you and your car and what you can do to avoid them!
Increased Road Users - The sun brings out road users in their masses…
More Slower Vehicles - Caravans, motorhomes and tractors are a pet hate of many motorists…
Bursting Tyres - When tyres get hot the air inside them expands…
High Temperatures Inside Cars - It goes without saying that you should never ever leave children or animals inside the car with no ventilation on a sunny day…
Road Glare - Contributing to roughly 3,000 road accidents a year, glare can occur when the sunlight bounces off water. Although this usually happens when the sun is lower in the sky it can still be a factor during summer…
Physical Issues - Higher temperatures can cause drowsiness and dehydration…
more - http://t.co/H504GzK4Go
---
Cheers, Ralph