The following relate to the dangers of sun glare while driving, and traffic safety in general. They were derived from our twitter feed @SunPosition

Glare from morning sun impaired vision of fatal road collision driver | Belfast Newsletter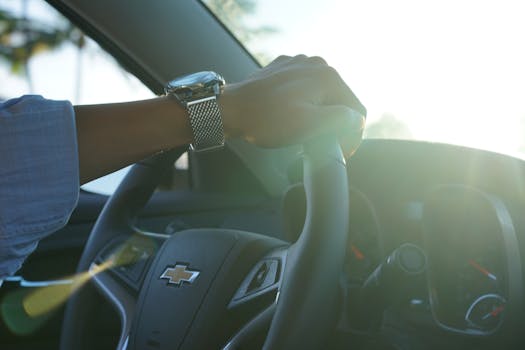 stock image via pexels

CROSSGAR, UK - Glare from the morning sun was a major factor in the death of an elderly male pedestrian crossing a road in Co Down, an inquest has heard.

Crossgar man James 'Jim' McCormick, 88, was walking home from a newsagent's shop in the village when he was struck by a van close to the Westlands estate on the Downpatrick Road.

The fatal collision took place shortly before 10am on January 9, 2013.

Van driver Alan Chivers, 58, gave evidence that, despite wearing sunglasses designed for the brightest of sunlight and travelling within the speed limit, he failed to see Mr McCormick step from the footpath on to the road.

Mr Chivers told coroner Jim Kitson that the sun was "particularly low in the sky" and said: "I did not see the gentleman at all. When I first heard the bang I thought the tyre had blown out, or that I had hit a dog…

A forensic accident investigator told the inquest that his initial calculation of the driver's speed - based on the distance the victim came to rest from the van - could not be relied upon as there was no way of knowing how far Mr McCormick was carried on the bonnet after impact.

A second report carried out 12 months later, during almost identical weather conditions, supported the van driver's version of events.

Senior investigator Gavin Dunne said: "A pedestrian in dark clothes was not clearly visible to me when I visited the scene in similar circumstances."

The expert investigator said it was likely that Mr McCormick was only three vehicle lengths away from the van as he stepped on to the road.

In his findings, the coroner said: "The driver of the vehicle did not see Mr McCormick prior to the collision."

Speaking after the hearing, Mr McCormick's son said the family did not blame the van driver for their father's death…

more - http://t.co/nFtY2kDRuN

---
East-west streets and sun glare > Slow down | SpectrumNews
ST. GEORGE, UT - The grid system of addresses has its advantages.

Once you get used to it, it's fairly easy to guess where a business or a friend's home is located based solely on the address. We all know right where to go if we're heading for 50 S. 100 East in just about any town in Utah. But 50 S. Elm St.? Unless you know where to find Elm Street, that address could be anywhere.

The grid system also has one major disadvantage in that it necessitates that half our streets run directly east to west, which means that every morning and every evening as the sun lies at or near the horizon, we face the challenge of driving directly into the setting or rising sun.

Drivers blinded by the glare of the sun have caused more than a few accidents here in St. George — some of them fatal…

Drivers who can't avoid the glare of the sun by lowering their sun visors or wearing sunglasses need to do just one thing to avoid these types of accidents.

Slow down…

more - http://t.co/fTKVIIYaTL

---
Sun glare + fogged up windshield > One woman injured following early morning crash in West Penn Twp | Times News
WEST PENN, PA - An elderly woman was injured Monday morning after sun glare caused her to crash while driving along Route 309 in West Penn Township.
The crash occurred just after 7 a.m. as the victim, who has not yet been identified, was traveling south while climbing the Blue Mountain. The woman as well as many of the first responders were blinded by the rising sun and windshields that instantly fogged up with sudden temperature changes.
As the woman was climbing the mountain and lost her vision she drove into the rear of a car that had slowed down due to the sun glare…
more -
http://t.co/ia7VPawB4p
---
Sun glare contributed to a four-vehicle crash on Long Island | Newsday
HAUPPAUGE, NY - Sun glare contributed to a four-vehicle crash Thursday that injured four people — including one critically — when a pickup truck driver slammed into motorists at a traffic light on Veterans Memorial Highway in Hauppauge, Suffolk police said…
The chain-reaction accident started when Anthony Barbato's Dodge pickup hit Purstell's pickup truck and a Subaru Legacy that had stopped at the light on the eastbound lanes by New Highway at 7:13 a.m., police said.
One of the two vehicles at the light then struck a Nissan Pathfinder, police said…
Fourth Precinct detectives said a preliminary investigation shows sun glare was a factor in the crash…
more -
http://t.co/yRKn9qfst9
---
Blinding sun caused crash that killed motorcycle courier from Wembley in Paddington | Brent & Kilburn Times
LONDON, UK - A motorcycle courier from Wembley crashed into the back of a lorry and died after being momentarily blinded by the sun, an inquest heard today.
Frank Chaves, 42, of The Avenue, ploughed head-on into the tailgate of the delivery truck parked outside a Sainsbury's supermarket on Harrow Road, Paddington.
He suffered massive chest injuries and was pronounced dead at the scene half an hour later on the morning of 16 February this year…
Sainsbury's customer service assistant Gored Junior told Westminster Coroners Court he heard a 'loud bang'.
"The motorbike had come through the cones and just hit the tailgate of the lorry, the rider did not look at me or the lorry, he was looking ahead," he added.
Lorry driver Vince Paxton said he also noticed the blinding sun…
The collision was captured on CCTV and showed Mr Chaves was travelling at 31mph on the 30mph road.
It also showed the glare from the sun along the road.
Coroner Dr Shirley Radcliffe said: "This is simply a tragic accident, more likely than not caused by the low lying sun.
Verdict: Accident.
more -
http://t.co/05AAfr8Z6g
---
Patrol: Sun glare a factor in SUV crash seriously injuring pedestrian | Medina-Gazette
MEDINA, OH - Sun glare contributed to an accident that seriously injured a pedestrian Wednesday evening in Granger Township, according to the Medina post of the Ohio Highway Patrol.
Trooper Steven Robison said the driver, township resident Betty Hodgson, reached for her SUV's visor at about 7:30 p.m. because the sun was bright — and that's when she struck 62-year-old Nahida Abboud on Waterside Drive west of North Medina Line Road that borders Medina and Summit counties…
Robison said he could understand why Hodgson would need to lower her visor.
"Both my sergeant and myself did the same thing as we approached," he said. "The sun glare is pretty bad over the trees there."…
more -
http://t.co/C5MM2bz5jn
---
Pedestrian killed in Sarasota by driver who blames sun glare | Bradenton Herald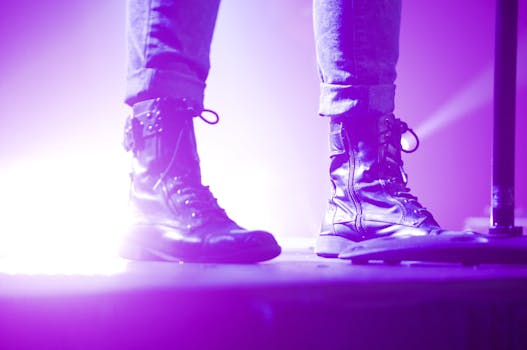 stock image via pexels
SARASOTA, FL - A man was killed Monday morning when he was struck by a vehicle while cutting grass on a road median, according to the Florida Highway Patrol.

John Patrick McMahon, 45, was cutting grass on the median's curb on McIntosh Road walking westbound near the intersection of McIntosh Road with Stoney Brook Boulevard while the involved vehicle was driving eastbound on the same road, troopers said.

The 51-year-old driver of the vehicle said his vision was impaired due to sun glare, and he failed to negotiate a left curve in the road, according to a release. When the vehicle veered to the left it struck the curb and McMahon.

McMahon was hit by the windshield and left side mirror at 8:15 a.m. and was pronounced dead on scene, according to FHP.

more - http://t.co/0ju1MwnQ8H

---
Sun glare blamed after car flips over barrier in Lopatcong Township | The Express-Times


stock image via Wikimedia Commons

LOPATCONG, NJ - Sun glare is being blamed after a New Jersey man flipped his car this morning on Memorial Parkway in Lopatcong Township.

Erich Siemon, 76, of Somerville, was driving a Mercury sedan east about 9:30 when he rolled the car over the Jersey barrier and ended up back on all four wheels in the center westbound lane facing a tractor-trailer.

Siemon told police glare from the sun reduced his visibility and was the reason he swerved into the cement barrier, launching the car into the air…

more - http://t.co/BeQ1k9aLhD

---
Sun glare suspected > Long-time art history professor killed in bicycling accident | UIC News
STONE RIDGE, NY - Peter Hales, 63, professor emeritus of art history, was killed Aug. 26 when the bicycle he was riding was struck by a car outside his home town of Stone Ridge in upstate New York.
Hales was hit from behind after sun glare impaired the driver's vision, state police said…
more -
http://t.co/C0DVLu5eHt
---
Cheers, Ralph